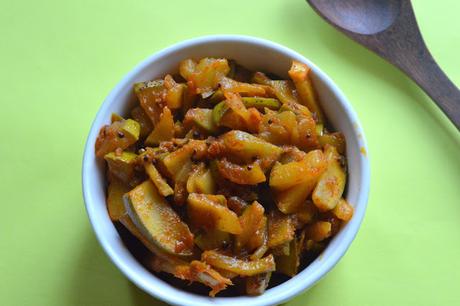 Instant mango pickle, with just a few ingredients a tasty pickle in few minutes. Unlike the vadu mango pickle which requires weeks of soaking the baby mangoes in salt this pickle will take hardly 10 mins if cutting of the mango is done prior to cooking.Mostly this pickle will be in onam sadya lso in vegetarian marriage meal. So simple to make and taste delicious with any rice.
Preparation time 15 mins
cooking time 10 mins
Ingredients:
Raw mango-2
red chilly powder-2 tsp ( adjust)
sesame oil- 1 tbsp
mustard- 1\4 tsp
hing powder- 1\2 tsp
turmeric powder-1\4 tsp
fenugreek powder-1\2 tsp
salt to taste
curry leaves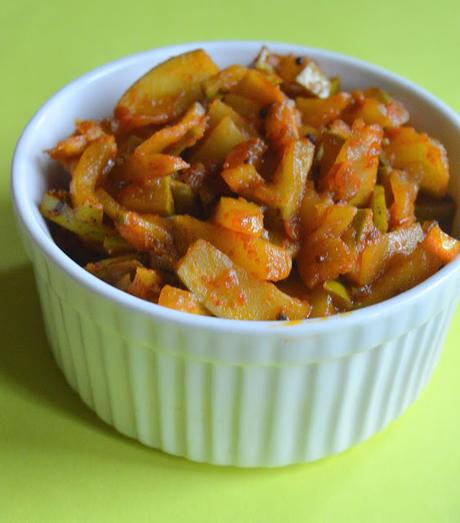 1.Clean the mango well and slice it into small cubes.
2.Heat sesame/gingelly oil in a kadai , pop out mustard seeds , asafoedita powder and curry leaves.
3.Add in mango pieces followed by red chilly powder,turmeric powder and salt.continuously saute the mangoes in masala till becomes little soft.Switch off.
4.Cool completely and store in a bottle.Stay good for 1-2 days outside and for 1-2 weeks in the refrigerator.