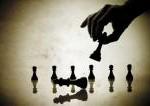 With fundraising you have to know how to maximize your time. Who will support your cause, and who will take repeated calls to turn around.
Here are some great tips to approach potential donors and get more than a dollar or two contribution.
Make a personal connection. If you don't know the potential donor, find someone who does to open the door for you.
Build a community of philanthropy. Social networks have a strong influence on donors. Recruit existing donors who are in the same or a related business and ask them to be advocates.
Go for face-to-face. While one-on-one fundraising over the phone can be effective, face-to-face generally works best, especially when interacting with prospective major donors. If a person is potentially willing to make a substantial gift to your organization, it is well worth it to make a personal visit.
Recruit the right people. People give to people, not necessarily to causes. If you get the right people involved, major gifts will naturally follow.
Solicit leadership gifts first. Solicit gifts that are either large, or come from prominent people first. People follow leaders, so secure their support and the other donors will follow.
Ask for the gift. You will never receive a gift if you don't ask for one. Although many people don't feel comfortable asking for donations, that is what you are there for, and it is what your prospects expect.
Ask for the right gift. Asking for the wrong gift can be nearly as damaging as not asking at all. If you ask for too little, you will not only receive less, but you risk offending a major donor.
Ask for a specific gift. Do not just ask for a "donation." Ask for $100, or $1000, or $10,000, or whatever amount you determine to be right, and then let the prospect know why you are asking for that amount and how it will help your organization.
Show the impact of gifts. When donors make a gift, they are placing trust in your organization. Repay that trust by displaying the highest degree of accountability and stewardship.
Twitter @justfundraising