I loved
Storybook Glen
when I was a wee girl.
I have very fond memories of days out there, and have always been keen to take my kids there for a visit.
If you haven't heard of it, Storybook Glen is a "magical world of make-believe" (their words, not mine) just outside Aberdeen with around 100 nursery rhyme and fairytale characters amidst its 28 acres of parklands.
Next door to Storybook Glen is 'The Den" which is an indoor soft play area and cafe. At the moment, visitors to "The Glen" get free access to "The Den" for a session
(not sure if this is an ongoing offer or not)
. I'd advise that you go into "The Den" first if you're arriving at 10am for the park opening, as apparently the soft play soon gets busy
(it's not that big compared to the Glasgow soft plays that I'm used to!)
.
We had a bite to eat at the cafe before we went into the park itself.
(The food was alright, I've had better lunches as soft plays elsewhere and I thought it was a bit pricey. But it filled a hole and the kids seemed to enjoy it.).
The facilities at the soft play and cafe were lovely... it's clearly new and everything was spacious and clean. My two absolutely loved the racing slides!!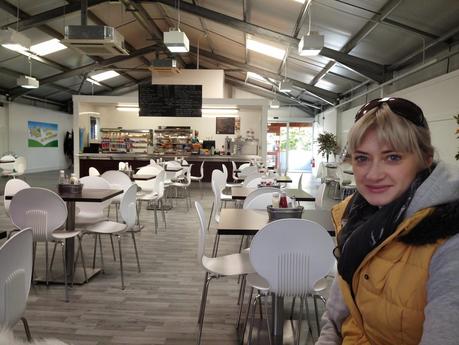 Auntie Ali at the Cafe
I have to admit that I was slightly disappointed with the Storybook Glen itself though. A lot of the buildings were locked and the kids were unable to explore the houses, which I remember doing as a youngster. I think the park has loads of potential, but for me it just wasn't cutting the mustard
(as a 32 year old grown up I appreciate that I'm not the target market, but I didn't enjoy the morning as much as I had thought I would)
. The kids however did
love
it 
(which was the point of our visit).
My sister and I found the characters to be a bit more like drag queens than Cinderella princesses! I know, you'd think I was expecting Aberdeen's version of Disneyland... which I understand is totally unrealistic, but seriously I do think there is so much more potential to be had here. I'm assuming the lack of upgrades at the park is down to the admission prices, which I think are reasonable
(given that entry to "The Den" was included)
 but I'd have happily paid a slightly higher entry fee for a more magical experience.
There was plenty of space for the kids to run around, and lots of chutes, swings etc for them to play on and our four hour visit at the soft play, cafe and Storybook Glen certainly tired them out! I'm not sure I was convinced with the safety of all of the climbing frames etc., so be sure to keep an eye on your little ones whilst they're playing. 
Admission Prices
(correct at time of publishing)
:Adult - £5.60Child - £3.85OAP - £4.30
If I was to go back to park, I think we'd go elsewhere for lunch
(or take a picnic which is permitted on the grass area outside the park's front entrance)
and I'd put together some kind of tick box scavenger hunt to make it more interactive for the little ones... maybe a prize of some sort if they can find all of the characters on my list!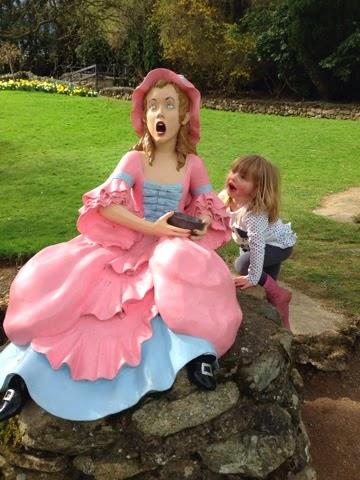 Little Miss Muffet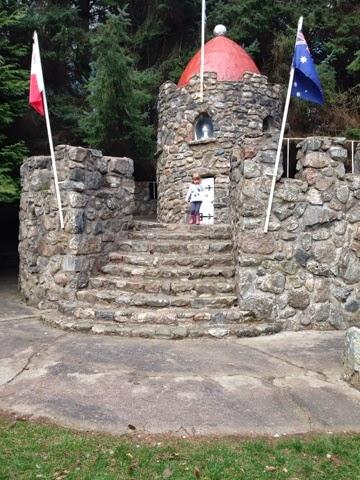 The castle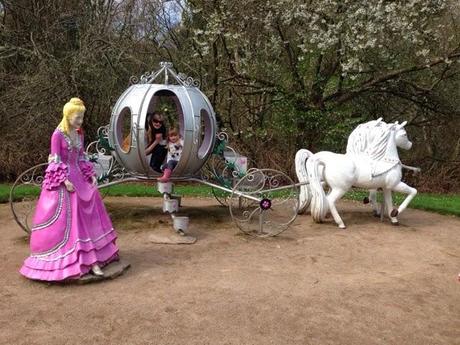 Cinderella and her carriage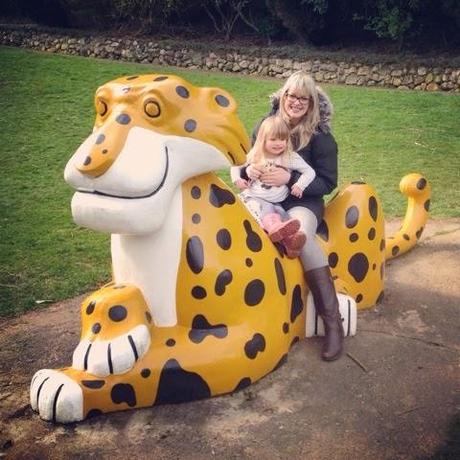 The leopard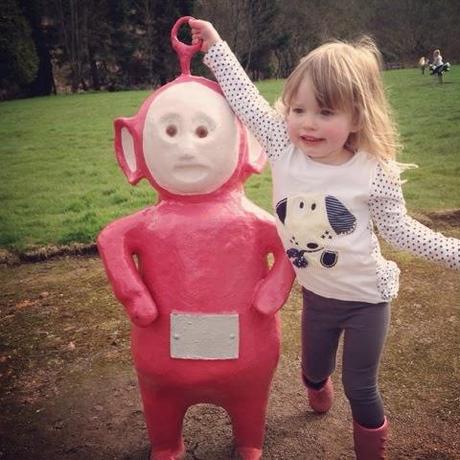 Tellytubbies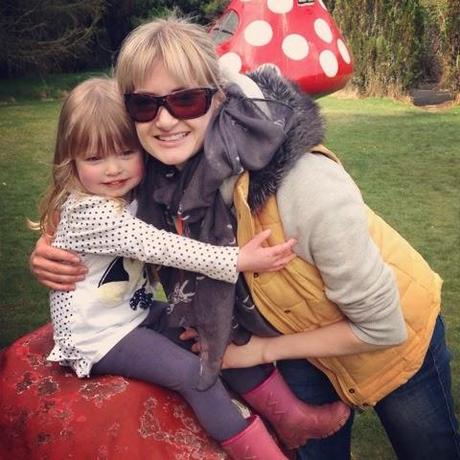 Sitting on the fairy toadstools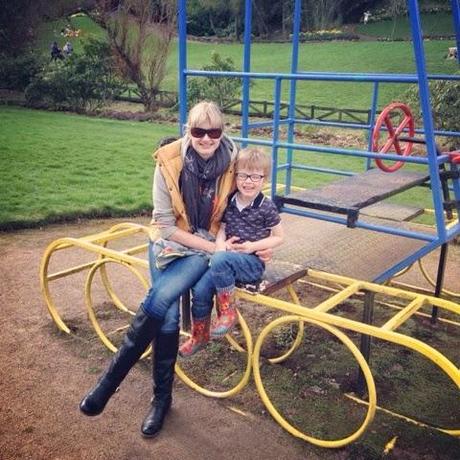 The climbing frame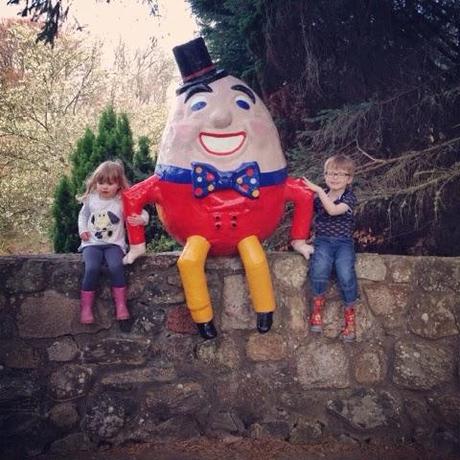 Humpty Dumpty!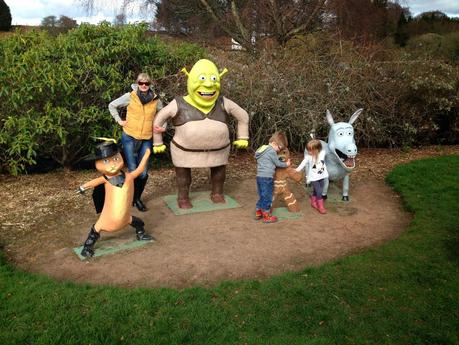 Shrek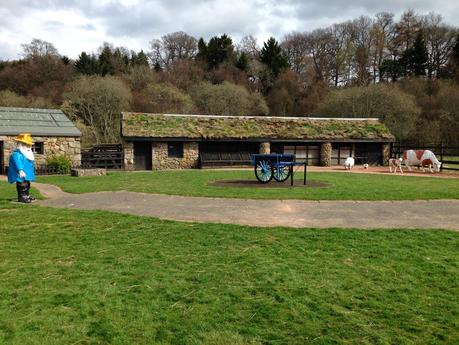 Old MacDonald's Farm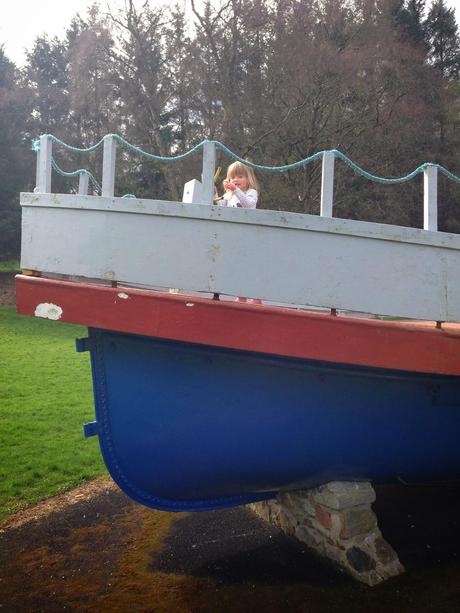 Pirate Ship
Have you been to Storybook Glen before - what were your thoughts?
WebRepcurrentVotenoRatingnoWeight