Steve invited me to write a guest blog and it's a new challenge for me, but I'm trying to develop my poetry and take it to another level, so I've accepted. This theme of storm appealed to me.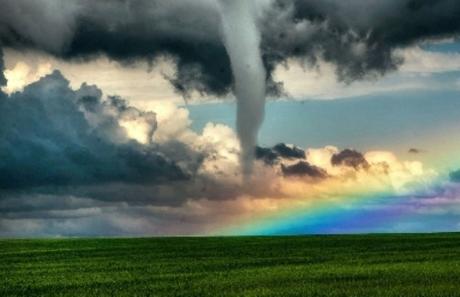 Metaphorical Storm Illustration
I don't have a lot to say beyond the poem, which I hope will speak for itself. I'd love to know what you think of it.
Storm
Something blew out of your eyes,
Twisted,
And did its turn.
I caught the drift of its tale,
Surprised myself at my approval,
Opened everything,
Allowed the victory
And in you came.
I have my terror still;
But you are generous in my defeat.
I cower in my personality
Which you are stripping slowly
To far away.
I watch the storm
Of lovedust engulf us both.
I look in glimpses to a new future.
Something, something forming and right.
And yet
My will, my will...
An arm contracts...
The fight is changing.
I resist;
Clutch at mind pieces.
There are no promises
About the promise you gave.
'It will be alright' echoes dangerously in the dark.
I try to walk
But can't find my feet.
What state am I in?
It's in between
What I was; between the God I will become.
The final storm.
I am without help.
There are people an ghosts in the wrong order
And in the wrong places.
But I'm still here.
Immortality is difficult.
I didn't expect this; but I know it.
My memory returns to millions of years before.
Each grain of recall
Strips me of something.
Where am I? What will happen?
And then sunlight. A bit of certainty.
The touch of true love
Replaces everything.
Every thought is gone.
The cure of sadness and boredom.
I wanted this.
Needed something.
Thought it would be a party
Not a storm.
But I'm glad.
Worth the long tunnel of fear.
Rearranged.
A strange walk to peace.
Outlived the storm.
Laura Colville
Email This
BlogThis!
Share to Twitter
Share to Facebook
Reactions: