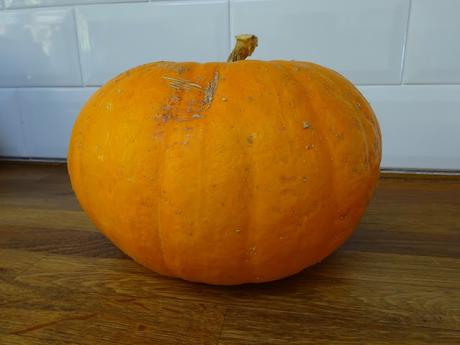 The last of our pumpkins which were harvested at the end of Autumn of last year is finally being eaten.
I have to admit to giving a couple of them to the chickens who care not a jot if a snack is bit soft, soggy and almost mouldy, but we have enjoyed the majority of them.  In soups, stews and pasta sauces mostly they add their luscious taste and bulk out a meal nicely.
Of course this looks like a full pumpkin ....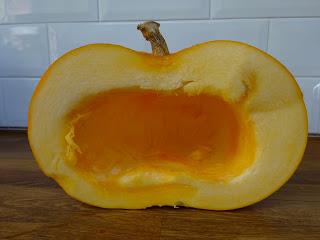 ... but if I turn it around you can see that I've already chopped it in half  ;-)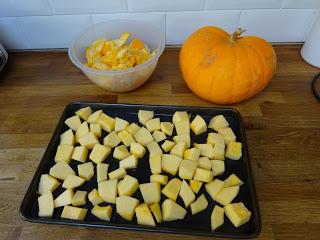 The good stuff is for us, ready to go in the oven and be roasted, the trimmings are for the chickens and the other half is being popped in the fridge until I decide what to do with it.
Pumpkins store really well, I just leave them to harden off where they grow for as long as I can and then bring them indoors.  Last years specimens lived on the conservatory windowsill looking very ornamental from harvest time until three days ago for this one.  You've got to love a vegetable that gives you so long to decided what to make with it haven't you.
Sue xx