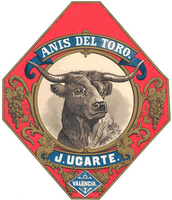 Hills Like White Elephants by Ernest Hemingway
Length: 6 pages
Genre: Minimalism, Naturalism, Hemingway.
Non Spoiler Summary
  A man and a woman attempt to communicate in a situation full of still life tension, in a bar outside of Madrid Spain.
Writers Analysis
Hemingway uses simplicity to highten ones awareness of the complexity of the moment. Hemingway uses things in the environment to bring out a fuller meaning: From the bead curtains described and then played with by jig when she is nervous. 
The hill that looks like a white elephant: The Absinthe leaves a bitter after taste, from an at first sweet encounter.   This could refer to the characters decision concerning the effects of their affair.   But he allows room for the reader to decipher the fuller meaning of the text.The use of alcohol in this story is interesting.  I do not know too many women that love the taste of beer, but Jig orders two of them like a pro.  Also alcohol allows the drinker a form of relaxation... "Man I could use a beer right about now!".
A bar is quite! I don't know too many bars that are quite so this conversation has to take place in the dead hours maybe between 2pm and 4pm.   Other wise could they have this conversation there?
Its the little things that add up to the bigger story.
Quote from the Story
The hills across the valley of the Ebro were long and white. On this side there was no shade and no trees and the station was between two lines of rails in the sun. […] The American and the girl with him sat at a table in the shade, outside the building. It was very hot and the express from Barcelona would come in forty minutes. It stopped at this junction for two minutes and went to Madrid.
Tidbits
Hemingway served as a war correspondent in the Spanish Civil War.
He was wounded in World War One, where he served as an ambulance driver.  He was only 18.
Ernest's dad was a doctor in rural Illinois.
Read It Now