The first day of the Christmas shopping season, the day after Thanksgiving, is called Black Friday for a good reason. It's the point at which retailers begin to turn a profit, or are "in the black". Many retailers depend on Christmas sales for as much as one quarter of their annual revenue.
According to the National Retail Federation, Americans spent $563 billion in Christmas shopping in 2011. For 2012, that figure is expected to increase 4.1% to $586.1 billion.
Despite the importance of Christmas shopping to their profit margin and, in many cases, their very survival, increasing numbers of retail stores in America now refuse to say "Merry Christmas" or even recognize Christmas, out of "political correctness," which is really just cowardice or worse.
At the same time, while dissing Christmas, these stores still want our hard-earned money! What hypocrisy.
It makes no sense for us to do our Christmas shopping in anti-Christmas stores because in so doing, we are simply aiding and abetting those who don't even have that elemental ounce of courage to stand up for the truth.
For the simple truth is that every year, Americans go into a buying frenzy NOT because of the Jewish Hanukkah, NOT because of the entirely made-up black holiday called Kwanzaa, and NOT because of the wiccans' Winter Solstice.
The simple truth is that every year, Americans go into a buying frenzy, buying hundreds of billions of dollars of stuff, because of CHRISTMAS.
The American Family Association has compiled a list of top retailers in accordance with whether and how they recognize Christmas. Use the list as your guide for your Christmas shopping!
Just remember: Shop in
Blue

and

Green

stores. Shun the

Red

stores!
Color Code:
BLUE: An AFA "5-Star" rated company that promotes and celebrates Christmas on an exceptional basis.
GREEN: Company uses the term "Christmas" on a regular basis, we consider that company Christmas-friendly.
YELLOW: Company refers to Christmas infrequently, or in a single advertising medium, but not in others.
RED: Company may use "Christmas" sparingly in a single or unique product description, but as a company, does not recognize it.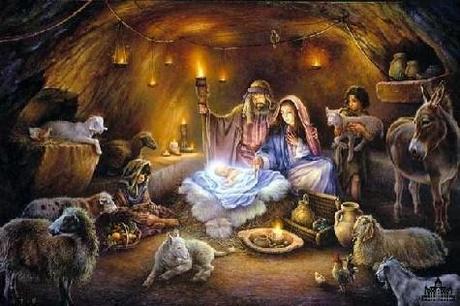 Companies that are pro-Christmas
AFA Online Store
ACE Hardware
Amazon.com
Bass Pro Shops
Bed Bath & Beyond
Belk
Best Buy
Big Lots
Books-A-Million
Cabella's
Collective Brands
Costco
CVS Pharmacy
Dick's Sporting Goods
Dilliards
Dollar General
Dollar Tree
H.E.B. Stores
HSN.com
Hallmark
Hancock Fabrics
Harris Teeter Stores
Hobby Lobby
Home Shopping Network
JoAnn Fabrics & Crafts Stores
Kmart
Kohl's Kroger
Lowe's
Macy's
Marshals
Meijer
Menard's
Michael's Stores
Neiman Marcus
Nordstrom
Office Max
Petsmart
Pier One Imports
ProFlowers.com
Publix
QVC.com
Rite Aid
Sears
Scheels Sporting Goods
Super D Drug
Target
TJ Maxx
Toys R Us
Wal-Mart
Zappos.com
Companies marginal on "Christmas"
1-800-Flowers.com
Bath & Body Works
Cooking.com
Hy-Vee Stores
L.L. Bean
Safeway
Sam's Club
Starbucks
True Value
UncommonGoods.com
Walgreens
Whole Foods
Companies AGAINST "Christmas"
Banana Republic
Barnes & Noble
Family Dollar
Foot Locker
Gap Stores

BOYCOTT!

Limited Brands
Maurice's
Office Depot
Old Navy

BOYCOTT!

Radio Shack
Staples
Supervalu
Victoria's Secret
Here's a handy pocket-sized list of all three groups of stores, which you can print and take with you on your shopping trips:
Want to report on a company? Send your detailed report to [email protected].
H/t Patriot Action Network
~Eowyn