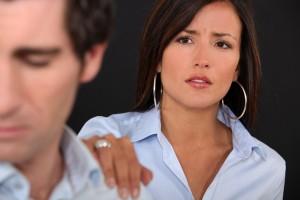 Is your relationship going anywhere?
Stop Settling For Placeholder Relationships by Kenny Pugh
I wanted to share some food for thought today.
The term placeholder relationships is fairly new to me. However, it's certainly not a new thing.
How long should you hang on to a relationship that isn't going anywhere? I truly believe in dating with purpose. But what if the one you're investing time in, wants a play date and not a soul mate?
On this journey of singleness many find themselves in and out of relationships. It's crucial to know when to let go and how to hear the voice of God.
Our church small group for singles has adopted Kenny Pugh's book, "Can You Do It Standing Up? – A Different Position on Relationships" for our featured book read this quarter.
I've enjoyed this text so much that I decided to follow Mr. Pugh on some of his social networks. In doing so I found this video sharing his thoughts and words of wisdom regarding placeholder relationships.
Listen in and let me know your thoughts!
Our small group meets every 2nd and 4th Monday at 6:30 PM. If you're in the Cincinnati area stop in and fellowship with us!
Greater Community Church
3590 Alaska Avenue
Cincinnati, Ohio 45237
Can You Do It Standing Up? A Different Position on Relationships: Insight To Help You Make Better Relationship Decisions
And don't forget to share the news of the Abundantly You apparel line! Click to reserve your order today. Ten shirts must be reserved before we can go to print.
~Candra Evans
Abundantly You for Christian Singles and More