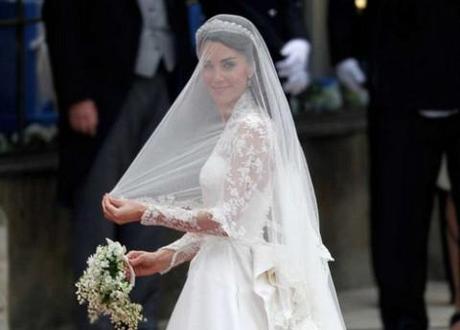 The Duchess of Cambridge. Audrey Pilato. http://www.flickr.com/photos/americanistadechiapas/5678661592/sizes/m/in/photostream/
The background
The Duke and Duchess of Cambridge's lawyers are expected in court in Paris later today to try to restrict publication of long-lens paparazzi pictures of the duchess sunbathing topless on holiday in Provence, France. The royal couple will seek to have French gossip magazine Closer withdrawn from sale after it printed the images, reported the BBC, which said the lawyers will also ask French prosecutors to bring criminal charges against the photographer responsible.
A palace spokeswoman said: "We can confirm that a criminal complaint is to be made to the French Prosecution Department. It concerns the taking of photographs of the Duke and Duchess of Cambridge whilst on holiday and the publication of those photographs in breach of their privacy."
No English newspaper has printed the pictures but the photographs have also appeared in Closer's Italian sister magazine, Chi, on several foreign websites and in the Irish Daily Star. The co-owners of the Irish Daily Star – Northern and Shell and Independent News and Media – condemned the decision to publish the pictures and said they had had no prior knowledge of it. Closer and Chi, which has printed a special edition featuring more than 20 pages of the photographs, are both part of former Italian Prime Minister Silvio Berlusconi's Mondadori media group.
An indefensible invasion of privacy
In an editorial, The Independent described the decision to run the pictures as an "indefensible invasion of privacy. There can be no question that it was a gross invasion of privacy to take pictures of the Duchess of Cambridge with a long-lens camera while she and Prince William were on holiday. No public interest defence could possibly apply in such a case, and Clarence House's condemnation of a French gossip magazine's decision to print the photographs as 'grotesque' and 'unjustifiable' is wholly legitimate." The newspaper argued that the Closer editor's defence – that the snaps "not in the least shocking" – "is, perhaps deliberately, missing the point. And lawyers on behalf of the royal couple are, rightly, strenuously pursuing all possible redress. Given that French law specifically protects individuals' privacy, there must be a good chance of success. But with the fines for breaching the rules so low, celebrity magazines routinely factor the cost into their plans, and with the photographs of the Duchess already published, the damage is done. For all the criticism of the British press, it is notable that – so far, at least – all have chosen not to print the controversial pictures. Quite right."
Stop the hounding
"Stop the hounding of the Duchess of Cambridge," boomed Jenny McCartney at The Telegraph. "The world sometimes seems in danger of forgetting that William and Kate are real people, and vulnerable to embarrassment and pain. William's mother Diana died in a car crash, fleeing paparazzi: how must he feel that his wife is now the subject of silly, salacious pictures cruelly released as she is gaining confidence on a high-profile tour?" McCartney reminded that "even the greatest trouper can grow disorientated in an endless hall of mirrors. It is vital that Kate has places where she can hide."
Royal Family have a transactional relationship with the press
At The Observer, Catherine Bennett said that the "use of the French pictures is lubricious, prying and indefensible" but suggested that the Royal Family have, to some degree, signed up to the game: "Unlike Leveson's celebrities, objecting that they never invited the public to share their lives, William and Kate have committed to precisely that transaction, performing, in exchange for their palaces and prestige, at what would normally be wholly family events. They already have the benefit, if that accurately describes their kind of celebrity, of their elders' historic willingness to act out domestic playlets for the camera, from the princesses performing wartime service to the barbecues in the 1969 documentary Royal Family, to the Queen's James Bond cameo. Supposing William and Kate genuinely see themselves not as contracted national pets but as any 'young couple enjoying a holiday' (the BBC) they should get out of sovereignty now and take Pippa and her legendary party pieces with them."