New to little Indiana? Subscribe for free to my RSS feed. Thanks for stopping by!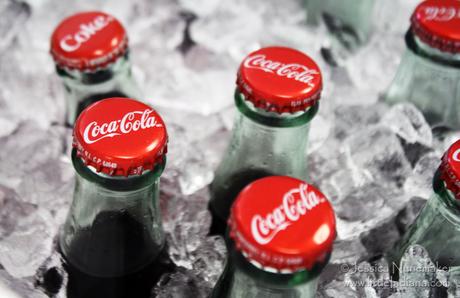 Leavenworth, Indiana: Stephenson's General Store
Leavenworth, Indiana
Instead, I went back to the car to grab the family–this place was too cool not to share!
Stephenson's General Store in Leavenworth, Indiana
Stephenson's General Store is incredible! Over 100 years old, it has gorgeous wood counters and cabinets. Four generations of Stephenson's ran this store until 2008.
Made from the wood of the original store that was flooded back in 1937, when the town was just about wiped out, there's a lot of Indiana history here. Two years later, locals purchase Stephenson's and reopen!
As interesting as the history of Stephenson's may be, it's the things inside and on top of those antique wooden counters and cabinets that quietly invited us to stay awhile. Candy, toys, games, grocery items, photos from the '37 flood, there's even a deli here!
Bottles of Coca-Cola cool off in a large open freezer. Locals chit-chat at the tables. It's small town living at its finest.
Food at Stephenson's General Store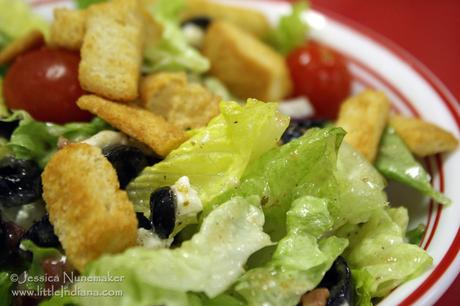 Leavenworth, Indiana: Stephenson's General Store Greek Salad
Since our original goal was to eat, we figured we'd better stop rifling through the glass marbles for sale and order some food before the kids realized they were starving.
What a great menu! There were sandwiches and salads and hot items as well. With Greek salads on the menu, though, I couldn't resist.
Hubs went for the Breaded Cod Fish Sandwich. The kids dug in to a big bowl of Mac n' Cheese and a deli sandwich. It was good!
I have since heard that their Hoagie Sandwiches are awesome. That's definitely on my list for next time. You know me and sandwiches!
Gathering Place, Restaurant, Gifts, and Groceries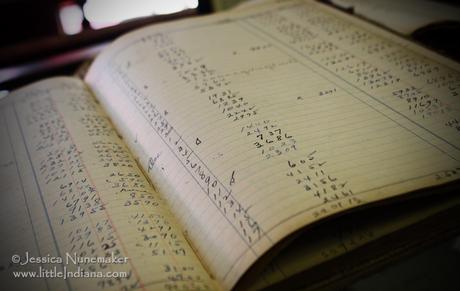 Leavenworth, Indiana: Stephenson's General Store Ledger
If you've never made it into a general store before, this is what it's all about.
An Indiana town community gathering place and retailer all in one. But more than that, these are the ties in which a community is bound. Folks looking out for each other, leaning on each other when times get hard. It's not always the bottom line–it's about helping a community stay on its feet.
Stephenson's survived the Depression, wars, and recession by helping each other out when needed. Now it's back and better than ever.
Check out Stephenson's General Store the next time you are in Crawford County. It's a fantastic look at how Grandma used to shop!
Find Stephenson's General Store and other pictures in Indiana on my Flickr photostream.
Stephenson's General Store
618 West State Road 62
Leavenworth, Indiana 47137
812.739.4242
Monday – Saturday: 7 AM – 8 PM
little Indiana: Where to Stay, Play, and Eat in Small Towns in Indiana. Discovering Indiana's best small towns! Now get little Indiana on your Kindle.
New! Offering affordable online advertising for your small Indiana business! little Indiana Businesses is the online presence that you've been looking for.