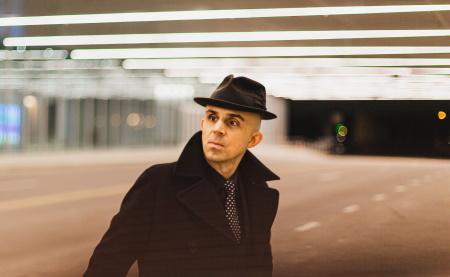 photo: Aleks Antonio
Now that winter is coming Stephen Chopek makes a plea to stay home and get comfortable. Pushed forward by a mix of guitars and synths Don't Go Stay Home only needs a little of two-and-a-half minutes to gets its message across. Note the choice sound effects in the coda wherein the music is shivering to channel the cold that is outside.
Don't Go Stay Home is released via Declared Goods. Buy it from his website.
HCTF review of No One Just Us