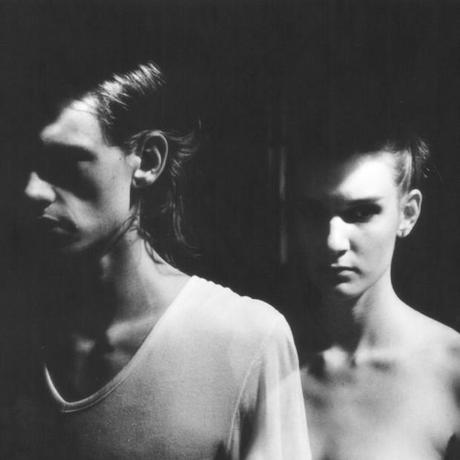 I tend to gravitate towards shoegaze and dream pop bands, and the last few I've been excited about over the past six months (Mood Rings, MS MR, and Haim) all fit this bill. Not surprisingly, D.C.'s GEMS is the newest group that I've put on heavy rotation this summer. Formed in 2012, GEMS takes a note from Baltimore neighbor Beach House in the ethereal and dreamy soundscape department, but adds distinct clarity and meaning to a style of music in which melody often trumps lyrics or live performance.
GEMS' single "Sinking Stone" starts off quietly, with breathy vocals set against an electronic background. About thirty seconds into the song, though, the quintessential dream pop, reverb-driven slide guitar comes in and gradually builds up to the melodic chorus: "Could you ever love me again? / I need to know / Our love's not a sinking stone."
With these simple yet brilliant lines, GEMS set themselves above most other bands currently making music in their genre. While "Sinking Stone" is a poppy and pretty tune, the band strives for a deeper meaning by using the ups and downs of the melody and arrangement to echo the song's theme. The shifting tempos in "Sinking Stone" perfectly match the changing states of a tumultuous relationship, and the end result is a song that's both hauntingly beautiful and undeniably universal. With "Sinking Stone" GEMS has taken the best parts of shoegaze, dream pop and a good ballad and put them together in a refreshing way.