Here's my newest work in the Cosmic Dance Series. I really love it!
Stellar Inferno
36 x 42″, Oil on Canvas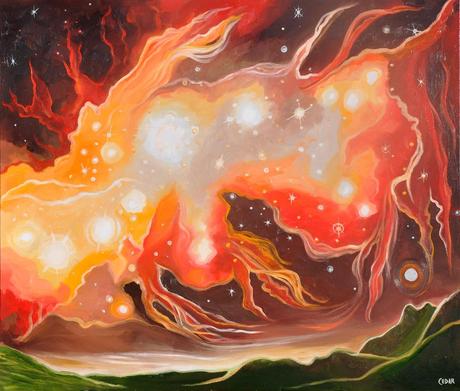 Yes, the colors really are this intense in real life! This is a little bit of a departure from my usual style in this series, with the large masses of glowing light and the sheer brightness of it! But I think it still fits in with the rest of the series.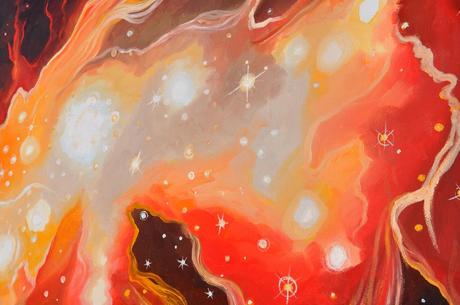 The blazing bright glow of the many large and brilliant stars overwhelms the sky.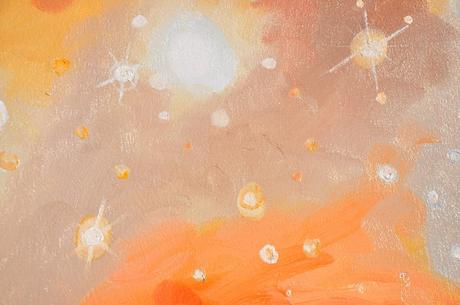 After I painted the detail in this top left corner, I was inspired by how much this part looked like the flames of a fire. This led me to the painting's title.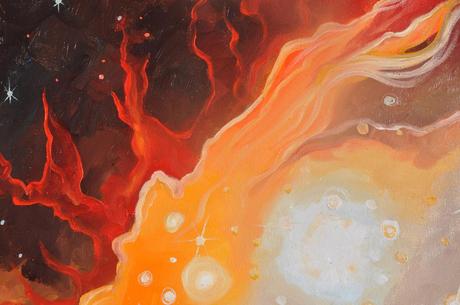 Clouds of light and streams of color combine to form atmospheric drama.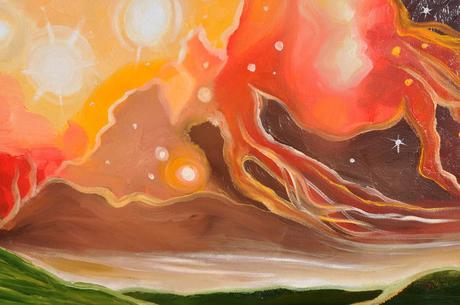 Hovering near the horizon of deep green hills is a calm and humble full moon. She watches the spectacular show spread out above her.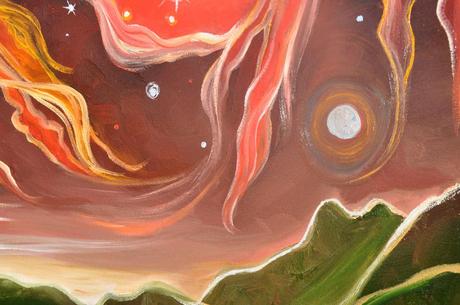 This painting, like all of my recent work, is on a gallery-wrapped canvas with the painting continuing around the edges.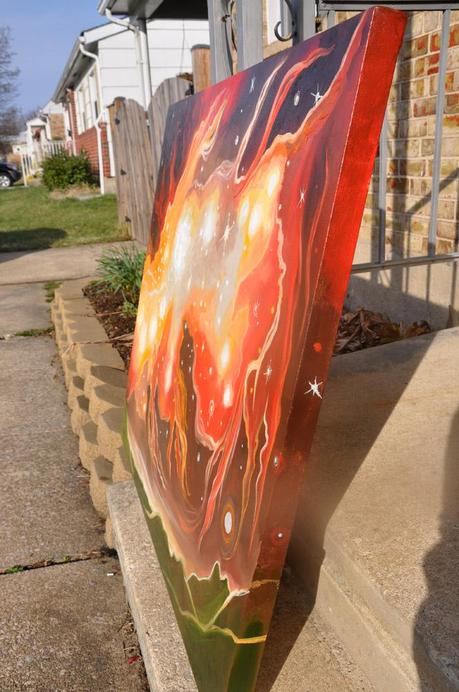 Here's what it looks like in a room.