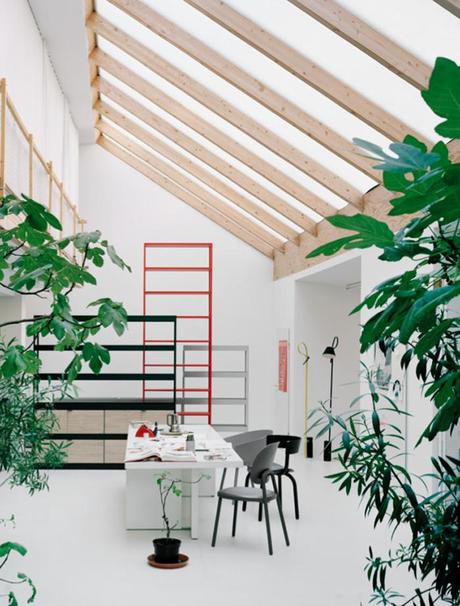 If I had to imagine my ideal studio, surely it will look very similar to this one: an open space probably with an warehouse past,  filled with light to create the perfect indoor environment to host an urban jungle. The studio belongs to one of the most interesting German designers, Stefan Diez, based in Munich. His name is well known within the Scandinavian design world for Diez's collaboration with Danish brand HAY for the creation of a new generation of shelving system: the images pictured here actually belongs to HAY catalog for Diez's New Order.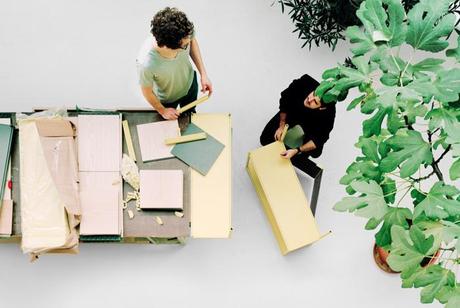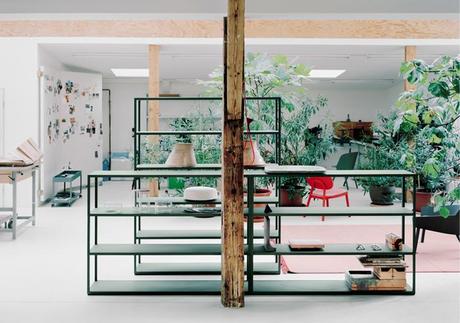 I find very interesting how HAY decided to make so visible the strong connection between the product and its designer by shooting part of the catalog in Diez's studio. In a way, it becomes a manifesto of the importance of craft as an essential part of the design process. It also mirrors HAY's desire to reconnect to the glorious innovative craftmanship that made Danish design so famous during the 50's and 60's; also, it is a declaration of Diez's approach to design through an intense work with materials and technology.
However, New Order is a "100% industrial choice, [...], a high-precision product" that speaks our contemporary language: in a digital world where everything is stored online, the traditional office material is disappearing from our shelves, leaving space to display more objects and memories. Therefore, here it is the choice of many brands to re-think the traditional shelving unit; to make it versatile and flexible, able to both divide space and to create it. Just take a look at the image above: the group of two could actually be easily repeated at home, almost like an overlapping scenography populated by our favorite pictures, photographs, objects and curiosities. A wall-less room that could grow in height and length according to the movement of our life. Design has never been so human.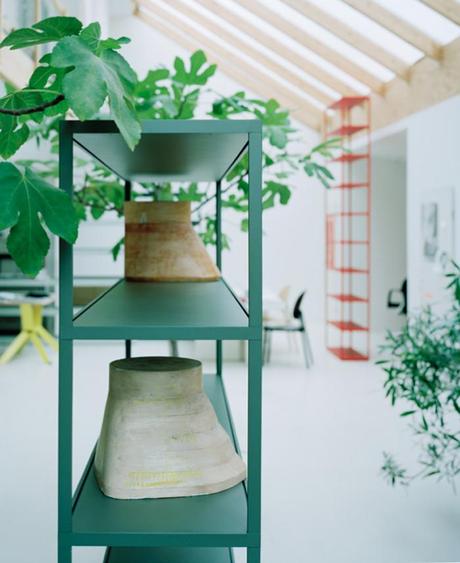 New Order is the shelving system for a new type of space, one that adapts to contemporary life and its needs of flexibility and, at the same time, is also a cocoon inhabited equally by plants and human beings in harmony.
All images © HAY