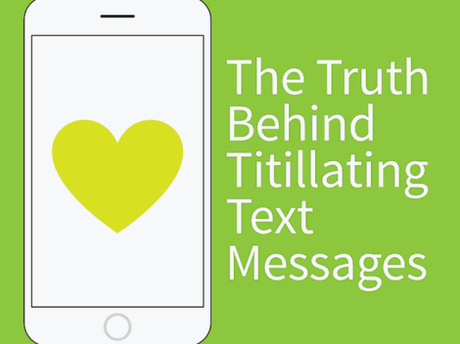 With everyone so busy today, it can be difficult to find the time to keep the spark alive in a relationship. Even though we're more connected than ever digitally, it's tougher to balance the obligations of life and work to connect with a partner on an intimate level. And that's exactly why sexting can be a low-key and easy way to share some romance with your partner and maintain interest while you're apart.
A survey by Adam & Eve showed that 56 percent of those who engage in sexting find that it actually improved their relationships overall. Many people said that it's a playful and flirtatious way to maintain passion and stay on each other's minds until they can find time to meet up in the real world. The same study also found that 95 percent of those polled typically send amorous thoughts or messages while only 38 percent send pictures.
For those looking to spice things up through sexting, remember the rules of the Internet and be sure to protect your identity and messages. Once you hit send, it's out there forever—be safe and only send sexy texts to those you can trust. Also, please make sure to check the number before you send it. The aforementioned survey revealed that 16 percent of men and 8 percent of women have accidentally sexted a family member. It's safe to say that your mother won't appreciate your sexy digital mash notes.
Don't sweat the shame when it comes to sexting. Be safe, be smart, and have fun, because you just found a very low-maintenance way to add a little extra spice to your time with(out) your significant other. Just make sure you check your data plan before your rack up that phone bill.