Does rapid change call for big shifts in strategy?
It's all going quicker. Product cycles are shorter. So is time to market. And, so the logic goes, marketing strategies and selling propositions need to change as well. Is that right?
On the contrary, refocusing on your core message can guide you through the complexity and overthink that characterizes rapid change. It keeps the business grounded and the firm's identity intact.
Customers still want the same thing
When touch screen technology arrived, No one asked how it worked.  They just started using it because it was easy. You don't have to explain a complex product development to the market. It doesn't want to know.
If your core message is quality and you deliver an advanced version through a more complex process, your task is still to deliver quality. Rolex has either led or adopted every advance in watchmaking technology, but it's still a Rolex. That's why people buy them.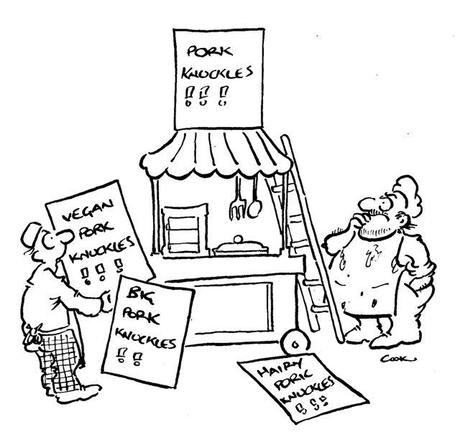 The key to monetising product development is improving your product without losing sight of your key message. That's what differentiates you from the competition.

Say it's convenience. Is your advanced version or new range still more convenient to buy or easier to use than an alternative? If so, the market will appreciate the innovation and improvement but, crucially, your key point of difference has again asserted itself in the market. They can depend on you to be convenient.

Ditto for any core message, be it speed of delivery, consistency of brand, scalability, or design. If that is what people love about your product or service, drive it even harder when you make an innovation.

Simple notions like customer service build business. I go to the Apple store because smart young people half my age almost fall over themselves to help me solve a relationship issue between my Ipad and my Iphone. And that's after I've bought a product. It's not surprising that I'm likely to buy another.

Key messages don't change when other things do. Successful innovation is doing better what you already do best.
It's also an inside job.
For this to work, you need to embrace it internally. How often do people think that providing "great service" only applies to counter staff? What are the people in the back office doing to help staff provide that great service? Is the driver behind new innovations delivering even greater service? Does management walk the walk by serving their staff? Do procurement officers look to how they can serve the suppliers who in turn are serving them?
If everyone in the firm is serving each other you will have the sort of culture that ensures the customer gets optimum service and keeps coming back. As a powerful differentiator, your key message must infiltrate the entire eco-system of the business. If everyone is on the same page, all decisions become simpler and they all work toward maintaining your market edge. 
It's simple propositions that drive market presence. They don't change when the product does. They just become more important and more powerful.