Yesterday I woke up to some unexpected news.  Right after the release of the new iPhone, the creator of the legend called
Apple
has left.  I don't want to share another of those comments and posts that have filled the web these past two days from people who like Apple.  I just want to spare a moment in his memory.  To me, every time there was a new release, it was not about the products, it was about the way they came to be.  Steve Jobs didn't take no for an answer, whether his engineers liked it or not, and didn't hesitate to launch a project he believed in, even if everyone else believed it wouldn't bring back the expected profits.  This is why we came to have such unique products with the bitten apple on the back!
Entering the Apple website, there is a tribute to Steve Jobs: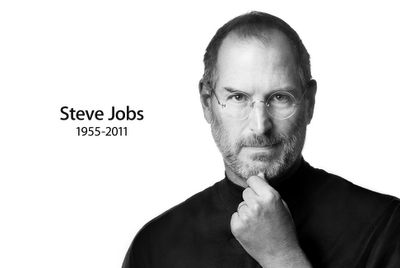 www.apple.com
As he said, Stay hungry, Stay foolish!