Maybe you've never heard of it. Maybe you've always wanted to see it. Or maybe you're just tired of the new. Whatever your reason, the classics are always worth a nod. Every Friday in Stay Classy, we look some of the films that started it all and how they hold up today. So sit back while we reel through the past.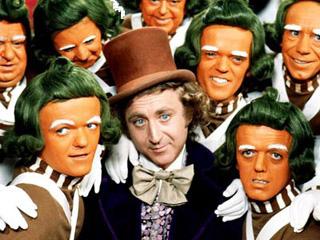 WILLY WONKA & THE CHOCOLATE FACTORY


Year released: 1971
How it fared back then: In terms of audience turnout, the film did fairly. It did even better as far as critical reception. As Ebert put it, "It provides a first-rate cast (Gene Wilder as the compulsively distrustful chocolate manufacturer, Jack Albertson as the game old grandfather), a first-rate production, and--I keep coming back to this--genuine imagination." And even more well-deserved praise went to Wilder with his Golden Globe nom for the role.
Why it's lasted: It's a childhood (and sweets-lover) fantasy come true. Have you ever stopped dreaming of the three-course-dinner gum? But this film is actually more revered as a cult classic. It's been parodied by pop culture countless times (see: Futurama, Family Guy, Dexter's Laboratory, My Name is Earl, Chuck, SNL... need I really go on?). And while it's often mocked at expense of its silliness, it's almost as frequently noted for it's creepiness. There's just something surreal and sinister about it all.
Classic moment: Can I say every Oopma Loompa song? "Oompa Loopma doompadee doo, I've got another puzzle for you..." Even if you haven't seen it (and I doubt that), you've heard a rendition of this song and likely seen bobbing orange-faced Oompas as they chanted.
Does it still hold up? The cast recently reunited on the Today show as the film nears it's fortieth anniversary (in two weeks), but an anniversary DVD hasn't been promised. I mean, the film still airs on television sometimes, but since 2005, Willy Wonka conjures up a far less spectacular, far less commendable version of the story (hint: Johnny Depp and false teeth). Perhaps this film is better left in the memories of its selected true fans.