Maybe you've never heard of it. Maybe you've always wanted to see it. Or maybe you're just tired of the new. Whatever your reason, the classics are always worth a nod. In Stay Classy, we look some of the films that started it all and how they hold up today. So sit back while we reel through the past.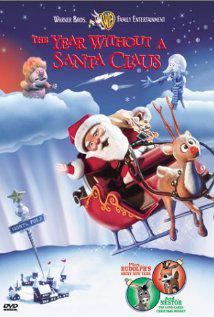 Year released: 1974
How it fared back then: It fared just as it was expected to. It was a stop-motion TV special from the Rankin/Bass production company that had already brought us the children's Christmas classics Rudolph the Red-Nosed Reindeer, Frosty the Snowman and Santa Claus is Coming to Town, among a few others (plus more that would follow). It premiered and stuck. What more could they have asked for?
Why it's lasted: Thirty-seven years later, it's still on TV annually, though maybe less so than in the past. It seems like those who grew up with it continue to praise it but younger generations haven't heard of it. While Rudolph, Frosty and Santa Claus is Coming to Town show up every year on basic cable, The Year Without a Santa Claus needs a bit of tracking down. That being said, it's still got that classic quality: a heart-warming story about restoring Christmas cheer. And, claymation plus Santa Claus is a symbol of the season in itself.
Classic moment: Snow Miser's song and dance, followed by his step-bro Heat Miser's response song and dance. They make up only a fraction of the movie but their legacy has been ever-lasting, springing t-shirts, costumes and even a Batman & Robin reference from Mr. Freeze.
Does it still hold up? For the most part, yes. It's a cute and short story with some catchy songs (though I wouldn't mind a few being cut). I like it because it's got that retro Christmas feel that reminds me of the other Rankin/Bass classics I grew up with, but it's one of the ones that I hadn't seen.