Maybe you've never heard of it. Maybe you've always wanted to see it. Or maybe you're just tired of the new. Whatever your reason, the classics are always worth a nod. In Stay Classy, we look some of the films that started it all and how they hold up today. So sit back while we reel through the past.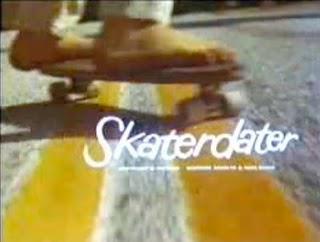 Photo: boingboing.net


SKATERDATER
Year released: 1965
How it fared back then: Pretty well. The 16mm, 18-minute film was nominated for Best Short Subject at the Academy Awards. But it didn't take the Oscar home. However, at Cannes, writer and director Noel Black (who's since worked on One Life to Live, Kojak and The Twilight Zone) received both the Palme d'Or for Best Short Film and the Technical Grand Prize for it. Plus, it's also brought in a few from other international film festivals.
Why it's lasted: Mainly for nostalgic reasons. Although reviews and details on the film are scarce today, the few comments via Google search all reminisce about the film's original release. Case in point, one Boing Boing post reads: "I first saw this in 1967, when I was first grade, as the opening feature for a Saturday matinee in my Midwestern hometown. It's not exaggerating to say that this film influenced a lot of things in my life." Then, in 1971, Pyramid Media re-released the short (now available on DVD for the hefty price of $59, I might add). And then decades later, Google put up a black-and-white version for free.
Classic moment: Our skater protagonist knocking a little blonde girl off her bike (twice). Ah, the sprouts of young love. (Plus, it's the crux of the whole film.)
Does it still hold up? For a small artsy crowd, I'd say so. (Though the surf rock soundtrack died so long ago.) But although the coming-of-age story is for the most part universal, this film probably wouldn't do well with the masses. Aside from the fact that the short film platform today is rather small, if you're not actually looking to try something different (i.e. skaters, minimal dialog and offbeat cinematography), you'd likely not find yourself watching it.