Maybe you've never heard of it. Maybe you've always wanted to see it. Or maybe you're just tired of the new. Whatever your reason, the classics are always worth a nod. In Stay Classy, we look some of the films that started it all and how they hold up today. So sit back while we reel through the past ...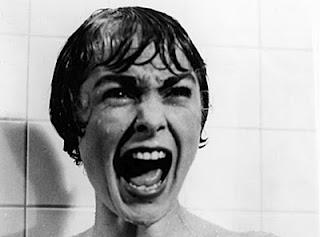 PSYCHO


Year released: 1960
How it fared back then: You might say it killed. The Alfred Hitchcock thriller, which starred Anthony Perkins and Janet Leigh and documented a woman's fatal run-in with deranged mama's boy and motel owner Norman Bates, hacked into the hearts of moviegoers, taking in an extremely impressive $32 million-plus box-office cut. Critics weren't as taken with it, frustrated with Hitchcock's promotional strategy (he did not hold press previews, forcing them to see it with standard viewers). But it get plenty of favourable reviews, especially after the public response, and was nominated for four Academy Awards (Best Director, Best Actress, Best Cinematography, Best Art Direction).
Why it's lasted: For one thing, its signature scene (see: Classic moment) and Bernard Herrmann soundtrack have been reused  over and over again in a variety of films, TV shows and even rap tracks. The film has also inspired multiple (albeit silly) sequels, countless imitators (any slasher film really) and modern adaptations. Just recently, A&E decided to go down the Psycho path, ordering a prequel series (Bates Motel) about Bates' disturbing childhood.
In addition, Psycho has been ranked high on countless "Best Of" lists including several of AFI's 100 Years ... sets (100 Movies, 100 Villains, 100 Thrills, 100 Film Scores).. Oh, and it's a bloody good time (see, again: Classic moment). 

Classic moment: REE REE REE REE REEEEE! Even if you haven't seen the movie, you've definitely seen, or at least heard the haunting score behind, the shower scene. With its harsh sound effects (cue the screeching violins) and black-and-white gore, it was and remains one of the most indelible on-screen murders in cinematic history.
Does it still hold up? While some of the scares may come off cheesy to the modern horror fan (I'm thinking of one, ahem, bare ones shot), the film as a whole remains timelessly terrifying, thanks to its simple, unbelievably believable story, Perkins' positively prickly portrayal of the madman at the heart of it and Hitchcock's cut and dry direction of both. Without Perkins and Hitchcock however, I doubt the film -- an adaptation of Robert Bloch's 1959, Ed Gein-inspired novel of the same name -- would have been far from special.
Remember Gus Van Sant's horrifying (and not in a good way) scene-for-scene reenactment starring Vince Vaughan and Anne Heche? I guess we all really do go a little mad sometimes ...