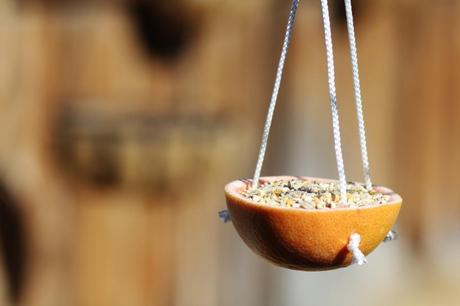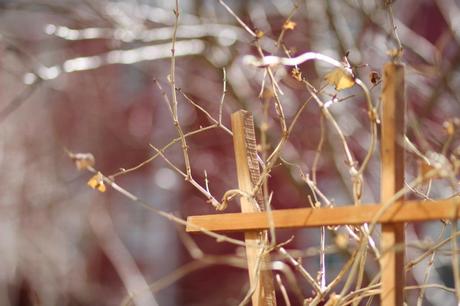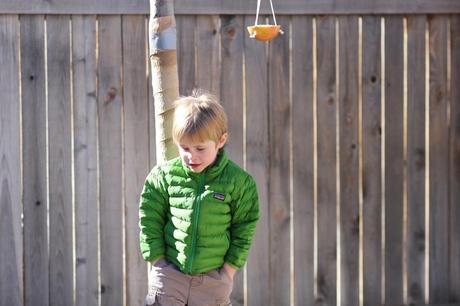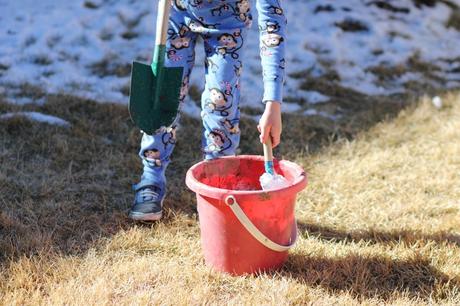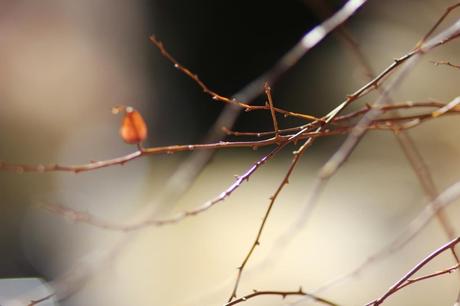 Our winter yard.  It is quite bare and often times the colors remind me of an old bruise - bluish, purplish, a spit of old blood red, gray.  And for some crazy reason, that color, in its full, has become exquisite to me.
It begs me to sit quietly with a cup of something warm folded in my hands.  I've even noticed that it quiets my children at times - inside, peering out the windows while coloring or creating with Legos, cardboard, tape.  There is nothing out there right now, and yet there is everything.
And every chance we get, we fling open our front door and go.  Out!  On some days, the sky is as blue as the ocean and the wind is down making the moment feel so full of promise.  The little ones freshen up the dull earth with their brightly colored clothes and activities - snow soup, anyone?!  This past weekend it was so sunny and warm that I sat on the front porch with bare feet and ate my grapefruit, licking my sugary lips while watching Theo and Sully do laps around the sidewalk and the honking geese overhead.  The sun was blazing and the moment felt perfectly surreal; oh to have all that warm sunlight bathing us, begging us to just sit and stay a while.
Inspired by Reading My Tea Leaves, I finished up that grapefruit then dug out the remaining flesh and re-purposed it in to a bird feeder.  The finches and doves are loving it, and we're loving watching them, heart-shaped hands, gloriously battered days, and all.
Grapefruit bird feeder tutorial here.