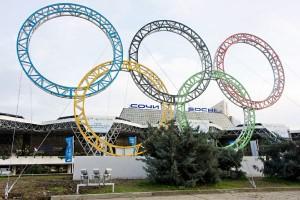 If you're heading to the Winter Olympics in Sochi, Russia next month, beware. The U.S. State Department issued a travel advisory Friday warning Americans planning to attend that terrorists have threatened to attack the Games.
There have been three suicide bombings a couple hours away from Sochi in recent months, and the region is generally volatile.
There has also been a lot of controversy around Russia's law barring "propaganda" about nontraditional sexual relations. Foreigners convicted of violating the law face fines of up to $3,100 and 14 days in jail. Americans and other westerners used to participating in peaceful protests should be aware that they may not be treated with much leniency if they choose to speak out while at the Games.
The advisory also expressed concern about the quality of medical care in the region, and suggested that visitors invest in private medical evacuation insurance.
Photo from ESPN.