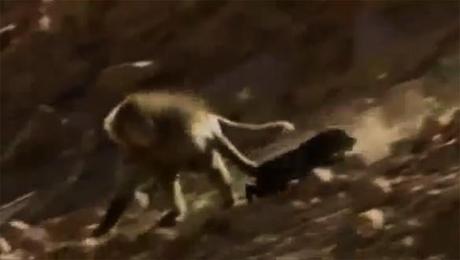 The male Baboon kidnaps a Feral pup by the tail | from the documentary Animals Like Us
Deep in the mountains of Ta'if in Saudi Arabia, male Baboons are stalking young Feral pups and kidnapping them. This form of baby-snatching or abduction of pups may at first seem cruel as they are dragged by the tail to submission. The Feral pups are then brought into the Baboon family and follow the migration of the group, eat and sleep together.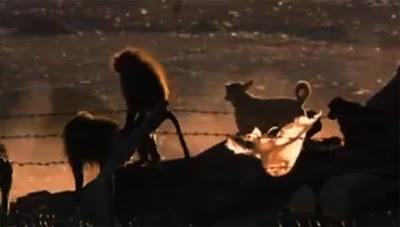 Ferel dogs and Baboons share a symbiotic relationship.
The Baboons eventually play with and groom the dogs as if they were their own. In this symbiotic relationship, the dogs are treated as family pets as they defend their adopted family from other Feral dogs and stand guard at night.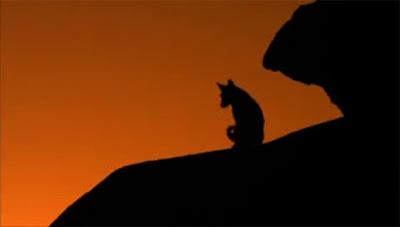 A Feral dog stands guard at night defending his adopted Baboon family.
Watch startling video of this symbiotic relationship:
Feral Dogs stand guard at night and defend their adopted Baboon family from other Feral dogs.