Google launched its'  "New Compose Mode" for Gmail just a few weeks ago to make things easier for its' users to create new email. When it was first released, users had the option to either go ahead and use the new mode or switch back to the old one. But now, Google has started rolling out this new feature to all Gmail users. So, whether you like it or not, you'll be stuck with it from now on.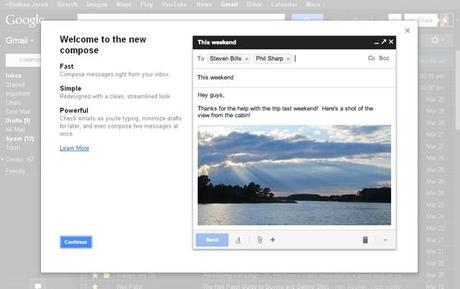 When I logged into my Gmail account this morning. I was prompted with this welcome message with the option to continue with new compose mode. I never liked this new compose mode, but now I have no other choice but to live with it. However, it does come with few new improvements, making the interface simplified to compose new mail and even lets you attach files via Google Drive.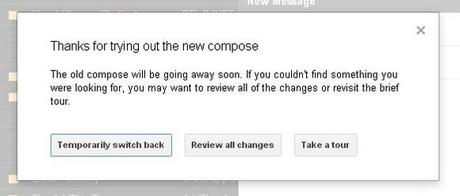 Gmail still lets you temporarily switch back to the old compose mode. But, it warns you that it will only be temporary. Soon, new compose mode will over take the old compose mode. So, get started and familiarize with the new Gmail.
If you have trouble getting used to the new compose mode, check out this support page for more info.

(All the images, trademarks, logo's shown on this post are the property of their respective owners)
Roshan Jerad Perera