As Easter nears, kids will start incessantly asking the question: "When is the Easter Bunny coming?" Thanks to the Easter Countdown Calendar Game by Countdown Cal, Inc., they won't have to ask you because they'll know exactly how many days until their Easter goodies arrive! This calendar is adorable. Here is what the front looks like: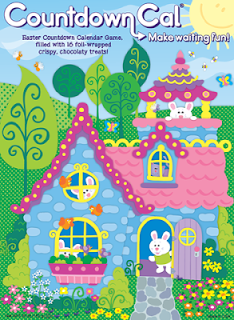 Starting 15 days before Easter (which is April 5 this year), children can open a little flap on the box each day. Beneath each one is a piece of delicious foil-wrapped crispy chocolate candy, as well as an Easter mini picture! The number of days until Easter is also shown.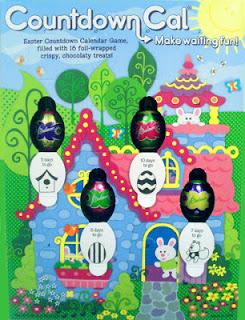 When kids flip over the calendar, they will find the mini picture they uncovered on that day's flap. (And, of course, they can eat the candy, too!)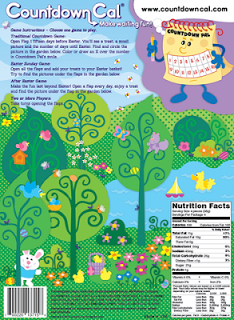 They can also mark off that day's number on the "Countdown Pal"!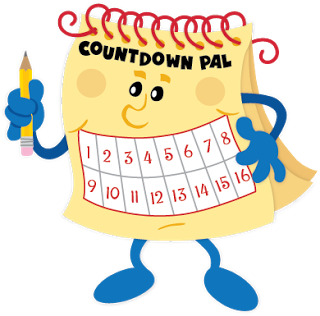 The Easter Countdown Calendar Game makes a great annual Easter tradition. Head over to www.countdowncal.com and order an Easter Countdown Calendar Game for each of your children, grandchildren, nieces or nephews so they can begin counting down until the Easter Bunny's arrival! Even if you don't purchase in time for the countdown, the Easter Countdown Calendar Game makes a special treat in your child's Easter basket.


PROMOTIONAL CODE FOR 50% OFF!


When you use the code

SusanHeimEaster

as you check out at www.countdowncal.com, you'll receive 50% off the Easter Countdown Calendars. That makes your price only $6.00 per calendar! Plus, the discounted shipping rate (U.S. only) is a flat $2.00 per calendar, so this is a real bargain. You can order as many as you'd like at the discounted rate when you use the code. This offer expires on Easter Sunday, April 20, 2014.


Disclaimer: I have received complimentary calendars in the past as a thank-you for sharing this product with my readers.