2 Flares
Twitter
1
">
Facebook
1
Google+
0
">
LinkedIn
0
">
StumbleUpon
0
">
Filament.io
Made with Flare

More Info

">
2 Flares
×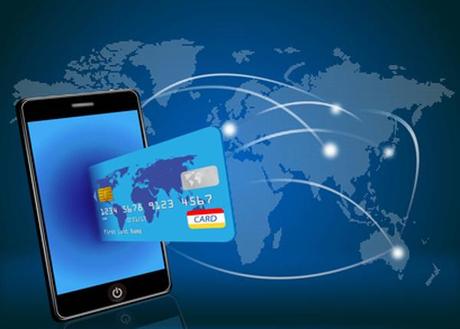 Over half of America's small businesses do not accept credit cards, a 2012 Intuit GoPayment survey found. The 15 million businesses that don't accept credit cards miss out on an estimated $100 billion in sales each year. Adopting credit card payments, especially outside of the traditional retail environment, may mean the difference between a sale and a miss for your small business. The good news is that there are multiple ways to get started with mobile payments.
Process Payments From Your Mobile Phone
If you have an iPhone, iPad or Android, you can take advantage of free mobile payment processing tools, such as GoPayment mobile payment. These tools connect directly to your tablet or smartphone and essentially allow you to swipe credit cards, take credit card pictures or manually key in the credit card number. Once you have the customer digitally sign the receipt, you can ether text or email the customer's receipt and the charges are processed instantly. GoPayment has a $12.95 per month plan that offers merchants a lower swipe rate and a free plan that offers a higher swipe rate. Both the reader and corresponding app are free.
Employers can add up to 50 users to a single Intuit GoPayment processing account, which means that every one of those 50 employees can accept mobile payments. If you're working a convention, sports event or other large gathering, this can be invaluable.
Additionally, you can choose to accept mobile wallet payments through Google Wallet, MasterCard PayPass, ISIS Mobile Wallet, Visa PayWave and more. Customers who have a near-field communication (NFC)-enabled device and who belong to one of these programs can elect to connect their device to a payment processing terminal. You will need to pay for a terminal to accept these payments. Google Wallet and ISIS both allow business owners to purchase or rent NFC terminals. MasterCard and Visa allow businesses to purchase these terminals and don't asses any additional fees like credit card processing fees. This can be a viable option for place-based merchants who do not participate in fairs, but want to accommodate mobile businesses, as Business News Daily explains.
Business News Daily also mentions LevelUp — a customer loyalty program that connects to an existing POS system, and allows merchants to accept mobile payments via customer smartphone or LevelUp card. The LevelUp hardware costs $50, and merchants can pay an additional fee to advertise their business though LevelUp promotions. More information can be found at TheLevelUp.com.
Pros and Cons of Mobile Payment
Simply by giving potential customers more ways to pay, you widen your potential sales. Additionally, you can use mobile wallets and rewards programs to engage on a deeper level with your customers and perhaps increase repeat business. The sheer variety of mobile wallet and mobile rewards programs can be challenging. As a vendor, how do you know what payment options and what special offers will be most attractive to your target audience?
All mobile payment systems come with some level of cost to you, either up-front or transactional. Before committing to a mobile payment processing system, think about what system offers you the most convenience and the lowest amount of fees. You may opt for a trial plan for mobile payments, then switch to a flat fee as a reduced rate plan if it is popular with customers.
2 Flares
Twitter
1
">
Facebook
1
Google+
0
">
LinkedIn
0
">
StumbleUpon
0
">
Filament.io
Made with Flare

More Info

">
2 Flares
×

Ben is the founder and editor of TechDrink. A huge fan of technology and social media, he has been blogging on those and many other subjects for well over five years. You can follow him in many places, including
Twitter
,
Facebook
and
Google+
.

Latest posts by Ben Greenwood
(see all)
Start Accepting Mobile Payments and Maximize Your Revenue

- November 6, 2013

The Top Gadgets to Improve Productivity for Small Business Owners

- November 4, 2013

Avoid Bad Blogging: Stay Current and Focused

- October 23, 2013