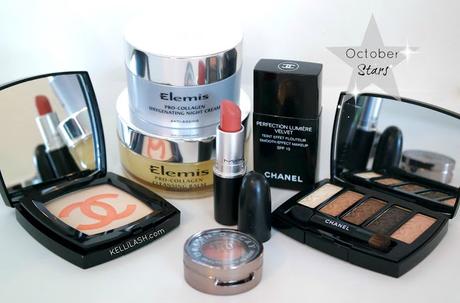 Monthly Favourite beauty products
So November is here and I for one shall be pleased to see the back of October only due to the fact that you may have noticed I have been a tad quiet on the blog recently which is due to my desktop iMac actually dying on me and losing all of my work and well, basically everything on it. Very stressful you could say! But fear not the month has been saved by some incredible beauty purchases, well I needed cheering up somehow didn't I? All of these items are new purchases apart from one, so brace yourself for some stunning products that shall have you clicking online or running out to the shops to try for yourself! 
Some products always take a longer time to get used too hence I have scattered them over the next few monthly faves so I know whether they truly are a star product to me. There is a clear Chanel theme this month as they are ultimately my favorite brand of all time and with some incredible limited edition launches, you shall see why I couldn't resist.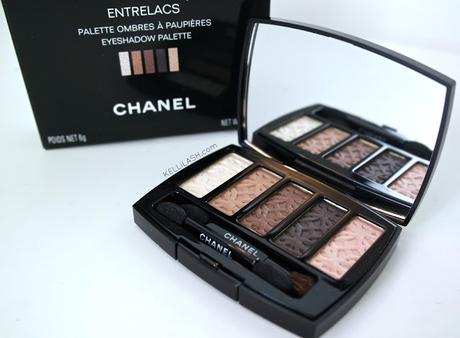 Chanel Entrelacs Eyeshadow palette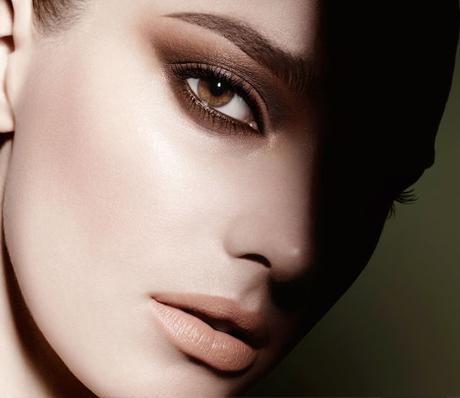 Chanel Entrelacs Eyeshadow palette
1. CHANEL Entrelacs Eyeshadow Palette (Limited 2015 Autumn Edition £46)
link!
When I first saw this palette online I knew I had to find it. I adore Chanel eyeshadows and I actually wore a similar palette to this one on my wedding day as the quality and blend-ability of them is amazing. The powders are usually baked (hence the dome shape) so if you drop them they do not break! T
he tones in this Entrelacs palette are all me in an eyeshadow palette as I rarely wear anything other than neutrals on my eyes day to day. Initially it was t
he stunning look of this palette that first attracted me to it but on closer inspection it is
 the perfect mix of matte and satin finishes so this very small palette really can take you from day to night without needing anything else. The embossed design on each eyeshadow shade was designed to reflect the stained glass windows of Aubazine in central France where Gabrielle Chanel spent part of her youth. I love this detailing and deep meaning and for myself living in Frace/Monaco I feel this is only right to have in my collection (any excuse). If you can still source this palette and don't mind the splurge then my advice is buy it, you wont regret it. *Last time I checked Feel Unique still had this in stock, link above!*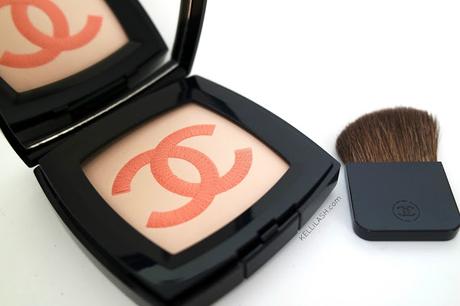 Chanel Infiniment Chanel Illuminating Powder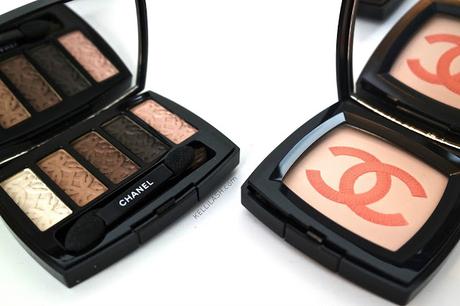 Chanel Infiniment Chanel Illuminating Powder 
2. CHANEL Infiniment Chanel Illuminating Powder (Limited 2015 Edition £42) 
link!
Chanel really are on point this Autumn/Winter with there limited editions as they have been astounding in my opinion and more of a 'collectable' than an everyday make up product  Just when I thought it couldn't get any better than the Enterlacs Palette then comes along Infiniment Chanel Illuminating Powder. I remember seeing this on a Chanel counter and actually stopping dead in my tracks as I tried very hard (honest) to walk past the beauty counters without buying anything but this product had me. It essentially is a face powder with the famous double C logo embossed into its centre, which illuminates and enhances your complexion whilst adding a touch of rosy color to your cheeks. It also smells amazing with a beautiful delicate rose scent that screams Chanel. A work of art I think we can agree. It really does look like the logo has been embroidered into the powder which is just insane as the amount of detail in a face powder really blows me away. Now like any true beauty addict I have spent many hours just staring at it and not actually using it as I really do feel this is a true collectable. Should you actually use it then it does give this beautiful 'well look' to the skin that settles with a demi-matte, highlighted finish. Chanel do make similar powders that work the same as this one should you like another version that doesn't send you into a trance. 

*Last time I checked Feel Unique still had this in stock, link above!*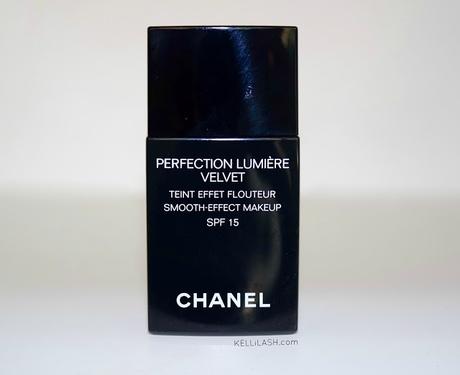 Chanel Perfection Lumiere Velvet Foundation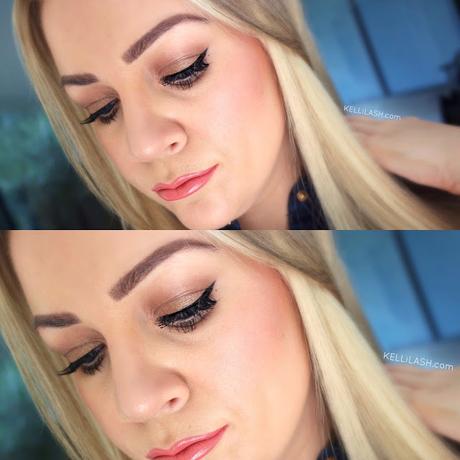 Chanel Perfection Lumiere Velvet Foundation 
3. CHANEL Perfection Lumière Velvet Foundation SPF15 (£33) 
link!
I
f you have recently read my

Top

Foundations

post then you shall already know that my favorite foundation is Chanel VitaLumiere Aqua which I have used of years but I was really curious to know how this version compared. I love Chanel makeup full stop (in case you didn't get that!) and their foundations always are my 'go to' as I feel that I shall not be disappointed. Perfection 
Lumière
 Velvet Foundation is a matte velvet finish that is lightweight and oil free and gives a flawless look whilst still looking like your skin. One thing you notice is that the texture is exactly the same as Vitalumiere Aqua and has that same gorgeous rose scent which I adore. The only difference between the two foundations ultimately is the end finish. This one really is a velvet matte finish and you have to work very fast when blending and buffing it into your skin as it 

sets fast

. It does feel quite dry on the skin so my advice is moisturise and prep your skin well beforehand then the result shall be an incredible flawless look. Dry skins will not like this version as it would be too matte I feel. For combination skins like myself, I love it for days when I want a natural yet flawless coverage where I can highlight and add my own glow to my skin. The more I use it the more I like it. I love the fact that it is different to the Aqua so I can alternate between the two depending on how my skin feels but still get the same flawless finish. If you have normal, combination or oily skin then I highly recommend trying this one out for perfect looking skin.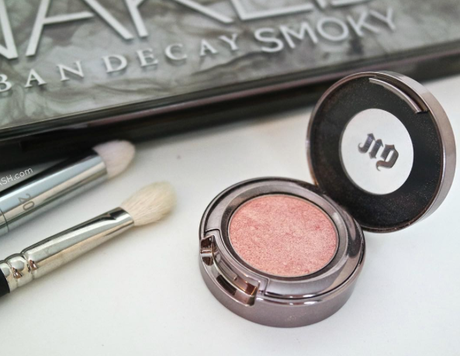 Urban Decay X Eyeshadow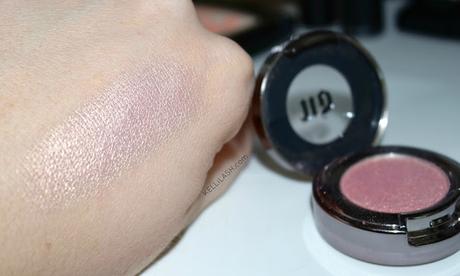 Urban Decay X Eyeshadow
4. URBAN DECAY Eyeshadow, X (£14)
link!
This eyeshadow has actually been in my collection since the summer as I have mentioned it before on the blog and I actually bought this to use as a highlighter on my cheeks during the summer as you can see it gives the most beautiful pinky/golden glow that's not glittery or over the top. It really reminds me of Nars' Orgasm but less peach looking and more shimmery. I have re-discovered it all over again this month but as an eyeshadow. It makes the perfect lid shade to brighten and open the eyes up with just a simple neutral taupe shade buffed into the crease. It's so effective and makes doing your eyes super easy - a quick wash over the lid and your done. Again it is gorgeous as a highlight on the brow bone, cheeks, cupids bow etc and all this from one tiny shadow pot. I highly recommend checking this one out as it is so multi-use and shall suit everyone.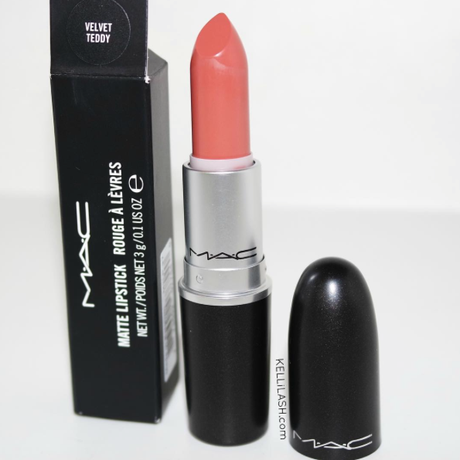 MAC Velvet Teddy Lipstick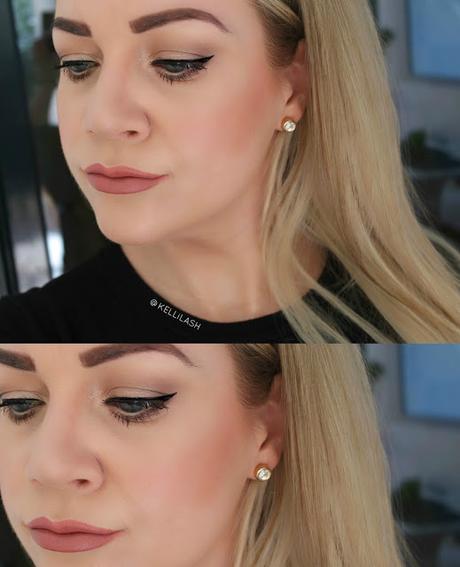 MAC Velvet Teddy Lipstick 
5. MAC Velvet Teddy Lipstick (£15.50)
link!
If you follow my

Instagram

then you shall already have seen me raving about this lipstick shade as its been on my lips all month more or less. I don't usually wear nude brown shades that often as it takes me back to my teens in the 90's when I cringe at all the old pics my mom has of me and having small lips, I feel nudes can hide them even more but with some clever 'over lining of the lips' I have fallen in love with this shade and nude brown lip look. Velvet Teddy is a very famous MAC shade and depending on your skin tone and natural lip colour, it shall give a different effect. For instance this shall look a lot more of a darker brown on pale skin tones and more of a lighter nude on darker skins. It's a matte finish but being a more creamy formulation it does not feel dry on the lips at all as these are some of my favourite matte lipstick formulas. I have been pairing it with MAC soar for the ultimate pout that deepens the shade just a little or with Charlotte Tilbury Pink Venus when I want it to look more pinky than brown. 

It is such a 

wearable lip shade with any eye look and I 

love it.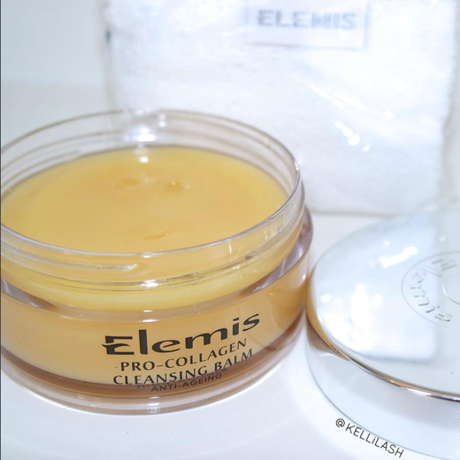 ELEMIS cleansing balm
6. ELEMIS Pro-Collagen Cleansing Balm 50ml (£39.50)
link!
Any regular reader to my blog or Instagram shall know that over the summer I have a new found love for ELEMIS skincare and the brand has me completely hooked. Having being spoilt with products from luxury skincare brands that I have worked for in the past I didn't think I would find another brand that lived up to the luxury and results that I was used to, but now I have. I was kindly sent a few products from Elemis to try that I didn't already own and I honestly don't think they make a bad product. The more I try the more I fall in love and that's very rare to find with skincare brands as they usually have just a few key products that are the top sellers but with Elemis the entire range stands out. 
So the cleansing balm, where do I start. The scent of this balm alone sends you into a 'spa like coma' to the point where cleansing your skin is a highlight of your day. The balm itself dissolves make-up and daily grime with ease and uses a blend of Rose and Mimosa waxes infused with Elderberry, Starflower and Optima oils with super charged anti ageing ingredients to get to work on your skin. Now I have tried many a cleansing balm but this one is the most luxurious one of them all by far. It just works in a way that others don't and takes away that 'taking off your make-up dread' to the point where you cannot wait.
 I love how you can do a full on treatment with this balm using it as a face mask too. The fact that this product has just won 
"Best Evening Cleanser" at Harpers Baazaar Beauty Awards 2015 says it all. 
My advice, invest!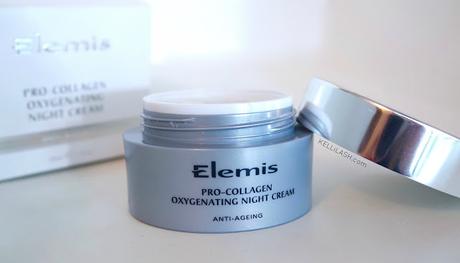 ELEMIS Pro-Collagen Oxygenating Night Cream 
7. ELEMIS Pro-Collagen Oxygenating Night Cream 50ml (£95) 
link!
Onto the Pro-Collagen Oxygenating Night cream which is designed for all skin types to firm, smooth and keep skin looking radiant, reducing signs of premature aging. Since using the Pro-Collagen line I really have noticed a real change in how my skin feels and I wake up smiling at how good my skin looks. It is so much more hydrated and acts up at 'that time of the month' a whole lot less. I am a tough one to impress as like I said I have been well and truly spoilt with only the best skincare during my beauty career and now that I don't work for any brands the choice is entirely in my hands so I am ecstatic to have found a brand that works. Living in France/Monaco I am overloaded with great skincare but its a British Brand that has stole my heart, of course! Hence why the SOF needs Elemis skincare! 
I shall do a full blog post about what my skincare regime and what products have worked for me.
Beauty favourites 
I appreciate that this month has certainly been a luxury one with some very high end beauty products mentioned but they are all worth each and every penny as it's even worse when you spend money on products that sadly don't live up to the mark, but these all have the KELLiLASH seal of approval and I am a tough nut to impress so you can rest assured these are all incredible products!
Stay subscribed to find out next months beauty stars ;-)