This space-scape is called "Star Clouds." It started out as a loose, playful experiment with color and thick gobs of paint, and then it turned into something beautiful and emotive.
The immensity of this image makes my heart soar. Interestingly, it's on a fairly small scale–oil paint on a wood panel, only 16″ x 16″. Note to self: Be this loose and playful ALL the time.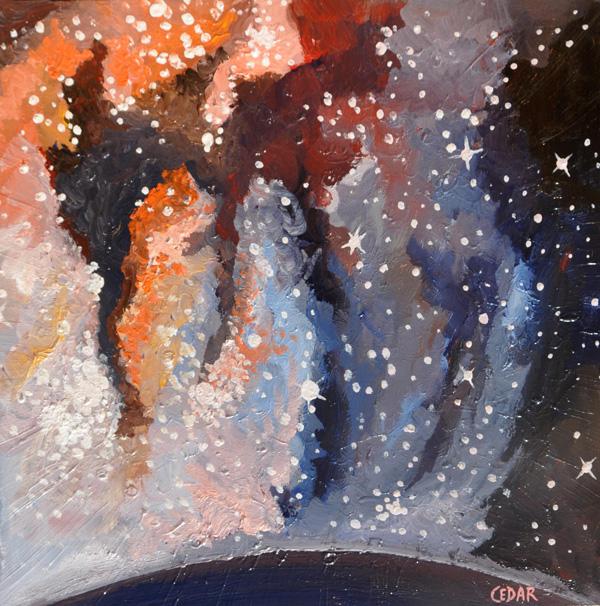 Star Clouds
16″ x 16″
Oil on Panel
© Cedar Lee, All Rights Reserved
Tonight I'm hosting a meeting of the North County Painters Critique Group, which I started up a couple months ago. It's open to all professional painters in North San Diego County. We're just getting started, so the group is still small and informal, but I can already tell it's going to be a great thing. More on that later!