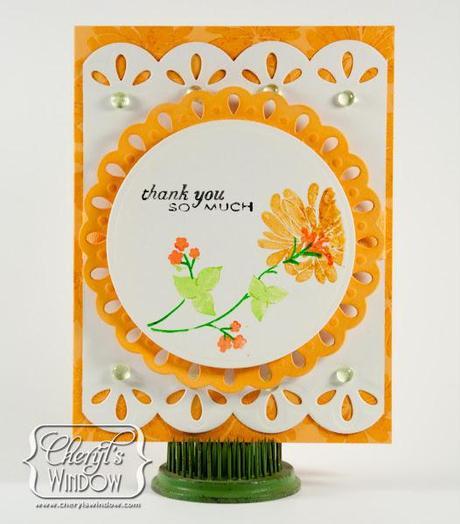 I'm excited to be a visiting again as a Guest Designer with Faber-Castell Design Memory Craft with a simple, but lovely Thank You card.   I love that I can use the Stamper's Big Brush Pens to stamp images and that they work really well when creating a layered image using the clear polymer stamps.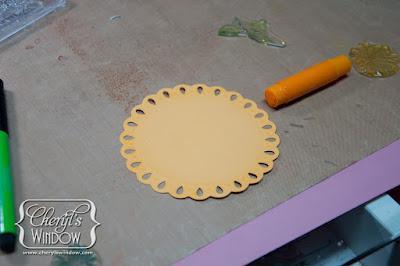 I die cut a scalloped tear-drop circle using Spellbinders, and used Mango Gelatos™ to rub across the edges and embossed edges and then used my finger to blend it in.  Since it was on an orange cardstock, this provided just a little shading and blended quite well.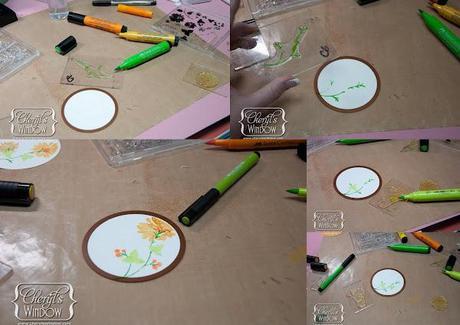 You can see here that I was able to take my time and individually color each layer using Floral Fusion stamps from Papertrey Ink.  I colored each layer using Stamper's Big Brush Pens in leaf green 112, light green 171, Dark Naples ochre 184 and orange glaze 113.  Since the stamps here are clear, I was able to layer the colors and images exactly where I wanted.  I kept the circle inside my Spellbinder die so that the outside debossed ring would stay clean and white.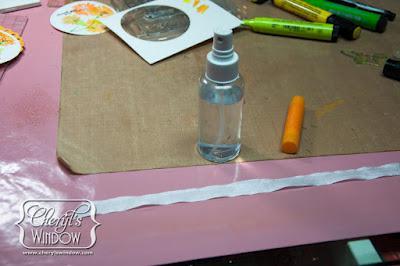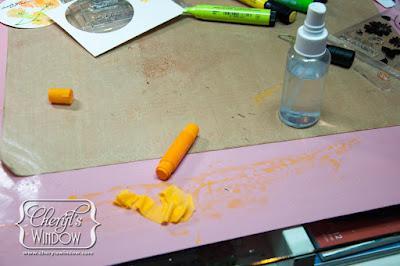 I used Mango Gelatos™ and a little water to color coordinate my seam binding ribbon and then dried the colored ribbon with my heat gun.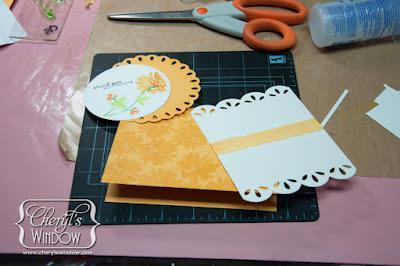 I used the same large flower and Dark Naples ochre 184 to stamp a random pattern on the card base to mimic a patterned paper.  I love that I was able to choose a color to create a tone-on-tone look.  With all my pieces created, all I had to do was use Helmar 450 Quick Dry Adhesive and Helmar Zap Dots to put my card together.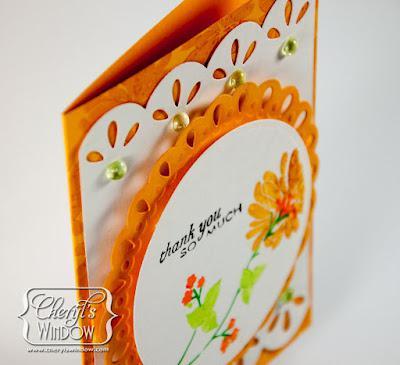 A few DewDrops to finish the card and voila!  Here is a picture to show you some of the dimension I was able to achieve with embossing and Helmar Zap Dots.
Now, to send this card to a lovely friend.   I hope you all enjoyed the card and found inspiration.
Thanks for stopping by,