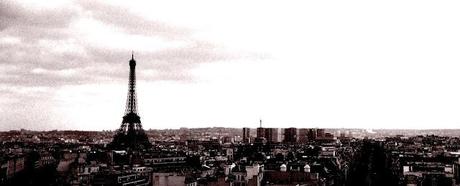 Eiffel Tower is one of the most visited and recognized structures in the world. It is also one of the most photographed.
So, how is it that you can get a souvenir from there that is slightly different from what half the world has?
As it happens if you are really polite with the personnel at the post office on top of the Eiffel Tower they will stamp your passport with the special Eiffel Tower stamp.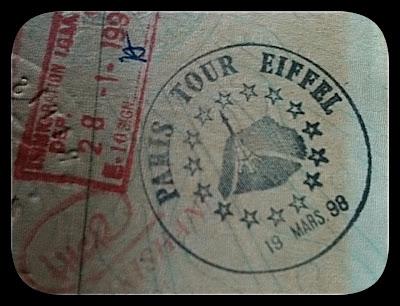 It's nothing original as most postcards sent from there have it, but by having it on your passport you are likely to have it for a longer period of time. It's also a constant reminder of your trip whenever you travel with a passport, since postcards are almost always kept away in boxes. Moreover, unless you send a postcard to yourself, you won't have it at all.
I would however like to warn you that a passport is an official document and should not be stamped with just about anything anywhere, so always have that in the back of your mind. I think you can get away with one or maybe two such stamps, but don't go about using your passport as a way to accumulate "touristy" stamps.