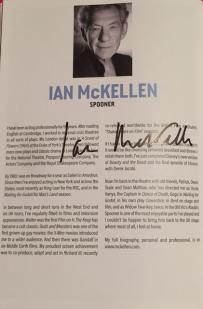 There was a little bit of a gap between Sir Pat coming out the door to Sir Ian making an appearance and you could feel the excitement building as he was spotted inside the Theatre ready to come out!
He was absolutely fantastic working down the line signing autographs and the best part having photos taken with people as well! Luckily I made friends in the queue and asked if they could take my photo and I would return the favour which worked out perfectly.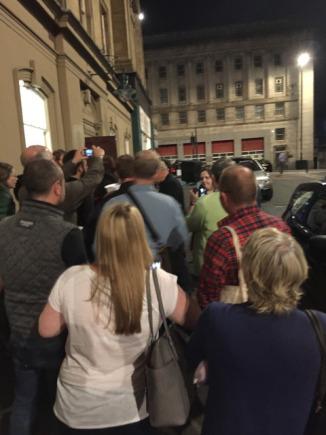 From the distance! I was pretty near the front but it was great how they all worked all the way to the end of the queue fantastic!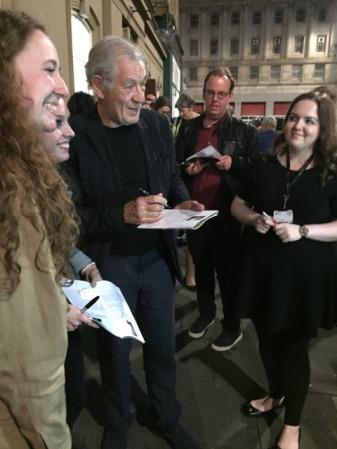 Getting closer! Still couldn't quite believe it!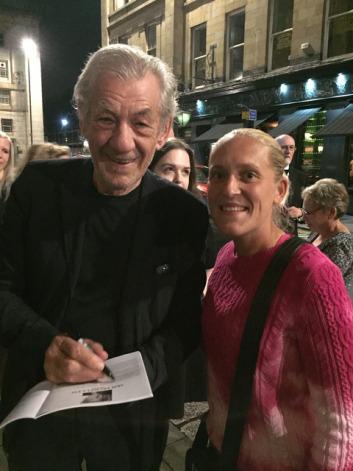 And here was my moment! Fantastic! A massive thank you to my new found friend at the stage door who captured the moment so perfectly, I was actually buzzing all the way home as well. Such an incredibly lovely and nice man, I thanked him for coming to Newcastle!