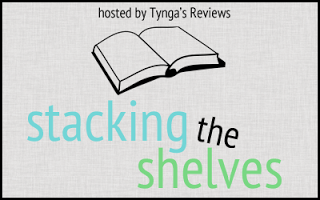 Stacking the Shelves
Stacking the Shelves was inspired by the In My Mailbox posts over at the Story Siren. Due to current issues, I've decided to switch over to Stacking the Shelves! Here's the books and swag that I've recently received!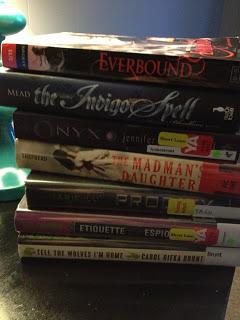 Library
Tell The Wolves I'm Home by Carl Rifka Brunt
Etiquette and Espionage by Gail CCarriger
Prodigy by Marie Lu
The Madman's Daughter by Megan Shepherd
Onyx by Jennifer L. Armentrout
Bought
The Indigo Spell by Richelle Mead
Received
Everbound by Brodi Ashton
- thank you, Kelsey!