I bought a mini donut pan months ago.  I don't know what I was waiting for, but I still hadn't made any of those cute little donuts.  St. Patrick's Day is this week.  A-ha!  I had my excuse.So I found
this recipe
.  And I whipped them up.It was so easy.  I don't know why it took me so long to finally make them.  And they were such a hit!  Once again, my hubby loved them and devoured most of them.  (That makes me happy!)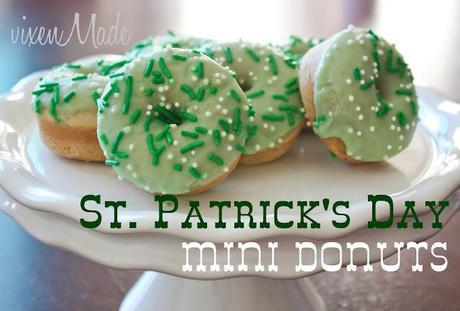 Nothing special here folks.  But a simple
baked mini donut recipe
with some fun green decorations.I just added green food coloring to the icing recipe and added green sprinkles and white nonpareils.By the way, white nonpareils are my FAVORITE sprinkle.  I don't know why.  They're simple and plain.But they're so teeny and cute and when sprinkled, they kinda remind me of polka dots.That's probably it.  They're a polka dot sprinkle.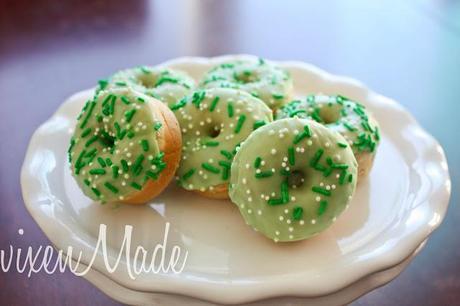 But really.  Don't they look adorbs with their little donut hole?  Who knew donuts could be cute!And I love to make food festive!!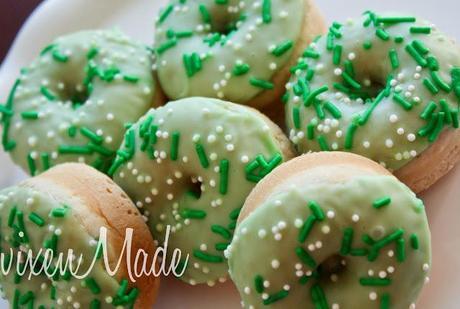 Now to get creative and make some of those delicious sounding mini donuts:
Lemon Coconut Mini Donuts
Petite Pumpkin Spice Donuts
Baked Gingerbread Mini Donuts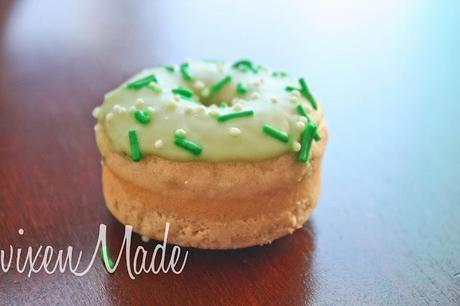 Thanks for stopping by!!See you all tomorrow.  

I link up here!