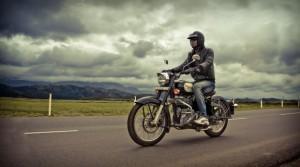 Spring is here and summer is on the way!!
If you are planning on getting on your motorcycle, be sure you know exactly what you are doing so you can reduce the chances of being involved in a motorcycle accident.
Statistically, Motorcycle Riders Who have Completed Safety Sourses, Ride More Safely
Some locations to take motorcycle safety courses:
St. Louis Community College–they offer safety courses fro basic riders, returning riders, and advanced riders and SLCC works with the Missouri Motorcycle Safety Program. They can be reached via their link or (314) 984-7777
Missouri Motorcycle Safety Program offers multi-level rider training courses including introductory, basic rider, basic rider 2, advanced rider,  Bike Bonding Rider Course and Three Wheel Rider Course.
City of St. Charles Park & Rec offer beginner and experienced rider training in accordance with The Motorcycle Safety Foundation (MSF)
Big St. Charles Motorsports – offers a training course for beginner riders on various dates through April, May and June
Gateway Harley Davidson -offers a new rider course geared toward training and riding a Harley Davidson motorcycle and offered with Motorcycle Safety Foundation
contact your local Department of Motor Vehicles as they have facilities registered to train various types of riders on various types of motorcycles
All Drivers Must Be on the Lookout for Cyclists
Many motorcycle and bicycle accidents involve other vehicles. In Florida, where motorcyclists appear all year long, University of South Florida's Center for Urban Transportation analyzed 10 years of Florida motorcycle crashes and found that "Sixty percent of the time motorists in other vehicles are at fault when they collide with motorcycles".
Chanyoung Lee, senior researcher at the University said that there is a bias by people driving that they do not expect to see motorcycles. Lee also indicated that people perceive the speed of something relative to their size, therefore, a car or truck barreling down a road at 45 mph may be more intimidating than a motorcycle going at the same speed, therefore, more drivers may not be inclined to yield or think a motorcycle is further away.
From Lee's point of view in research, we often perceive objects that are bigger than us on the roadway as more of a threat.  This concept makes complete sense if you think about it.  If you are at an intersection and you see a large truck coming down the road intersecting with your travel direction, you are more likely to see it than if it is a smaller car or motorcycle.  Just because we naturally view larger objects as more of an immediate threat, it does not excuse us as far as keeping a safe lookout. Whether it is a motorcycle, bicycle or passenger vehicle, actually looking and paying attention and really "looking" can help reduce the number of vehicle crashes.
Whether you are on a motorcycle or driving a passenger car, be on the lookout for other vehicles
Each of us are probably in the habit of looking both ways before entering traffic or going through an intersection. However, if you are distracted and just looking in the general direction and not really "seeing", then crashes can easily occur.  This spring and summer, pay extra attention to look for those motorcycles and cyclists that you don't normally expect in the winter months. Put your phone down and concentrate on the traffic.  Failing to see another vehicle can result in serious injury for the motorcycle or bicyclist and yourself.
If You Have Been in a Motor Vehicle Accident, You Should Consult an Attorney
If you have been injured in a crash, you should contact an attorney at once.  More often than not, talking with an experienced motor vehicle accident attorney can save you some grief before calling any insurance company. At The Cagle Law Firm, we would rather you have All of the information before going into discussions with any insurance company. We do free, confidential consultations daily toll free 1(800) 68503302 or locally (314) 276-1681.
Summary Article Name
St. Louis Motorcycle Safety Courses–Cruise Safely
Author
Zane T. Cagle
Description
Motorcycle safety courses are available throughout St. Louis. Many motorcyclists participate and it is everyone's responsibility to keep a lookout for motorcycles and bicyclists!
Share This: