In the north-east tip of the ring of islands that form the border of the Caribbean Sea lies a little blip of an island called St Barthelemy, a.k.a. St Bart, named by Christopher Columbus himself and after his brother, who, we shall assume, was named Bart. So next time you want to dazzle folks at a party, pose the question: who was Bart Columbus? If anyone guesses right, ask them why Bart became a saint, and let us know through the comment form.
St Bart somehow managed to become territory of France. Hence the locals speak French, and they even pay each other in Euros. US dollars are excepted with Caribbean cheer, provided they come in fistfuls and not too much is demanded in return.
St Bart is a right playground for the "haves" (meaning: those who have, as opposed by the have-nots; that us, basically) and the haves have it, display it and parade it about. Yachts the size of warships lay inert on their chrome anchor chains. Crew stand on low boat decks, donned in spotless white garb, tying little zodiacs to gilded boulders.
The island's only town, Gustavia, sits like a spider in a web of houses on the flanks and pinnacles of hills all around. Its Mediterranean heritage is obvious in the architecture, the false balconies and the white painted louvers. There are even clear traces of Scandinavian designs, but how Scandinavian architects ever got a say on the island is not immediately clear.
Beaches abound. Shore sided companies rent sailing boats, jet skis, scuba gear. Every free foot of shore line has been turned into a terrace. In the early morning light, rain oscillates between drizzle and shower. St Bart yawns and stretches. Then it awakes and embraces another day of leisure and unbridled entertainment.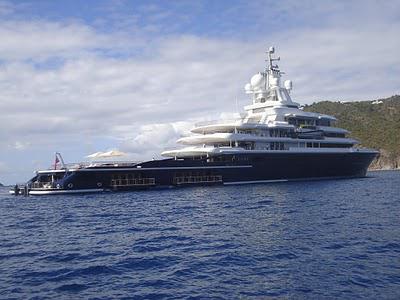 The Luna, off the coast of St Barthelemy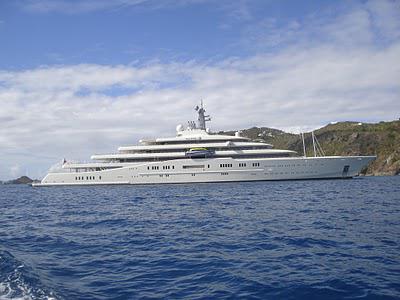 The Eclipse off the coast of St Barthelemy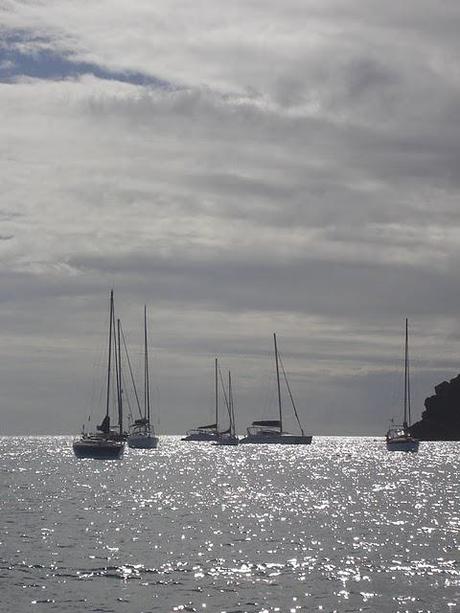 Sail boats in the sun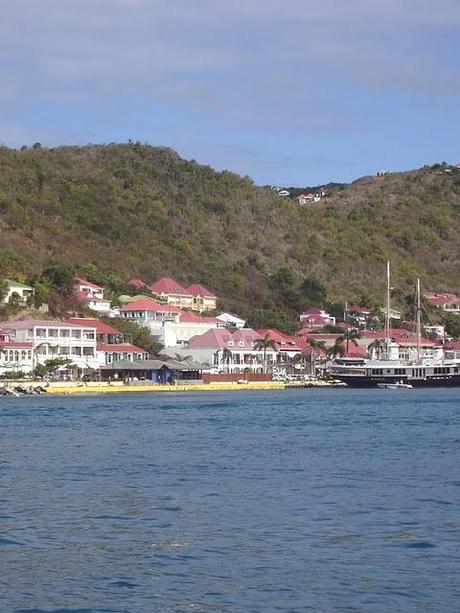 St Barthelemy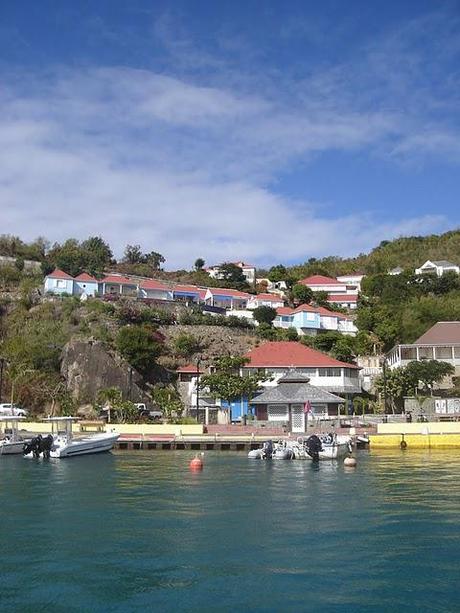 St Barthelemy marina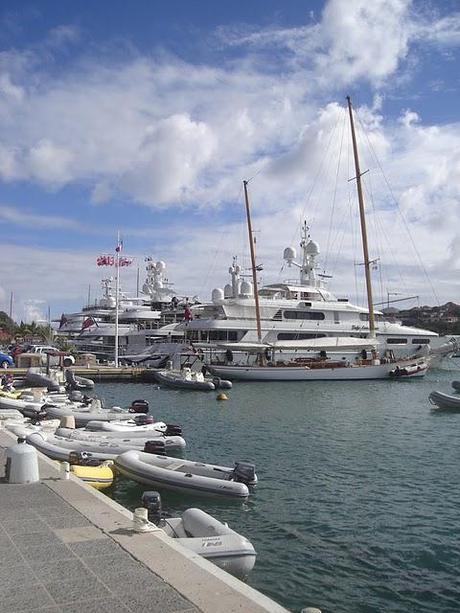 More boats and a herd of zodiacs - St Barthelemy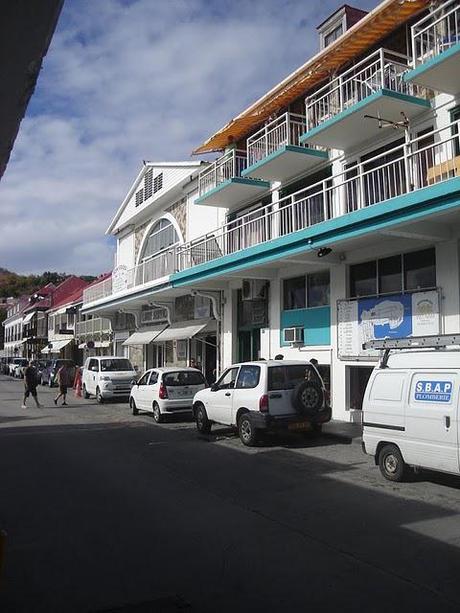 Just a street in St Barthelemy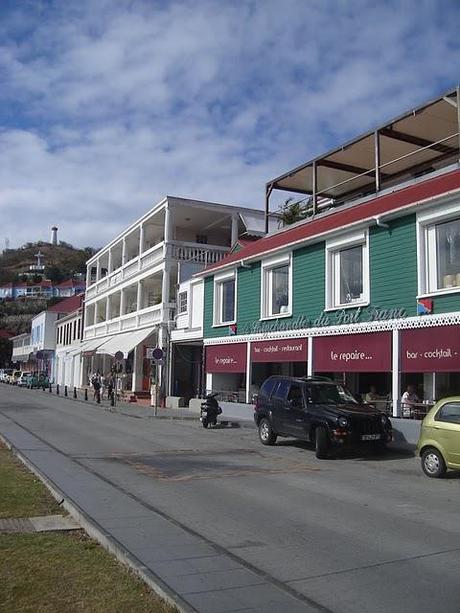 Edward Grieg meets Gone With The Wind - Strange blend of styles in St Barthelemy