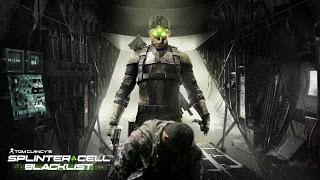 Title: Splinter Cell: Blacklist
Format: PS3(reviewed), Xbox 360
Release Date: August 20th, 2013
Publisher: Ubisoft
Developer: Ubisoft Toronto
Price: $59.99
ESRB Rating: M

Splinter Cell: Blacklist is the newest installment in the decade-long series, and it proves to be the best.  Blacklist executes a pretty much perfect blend of action and stealth into an exhilarating experience.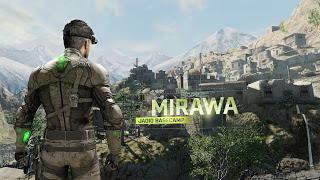 Story and Presentation:
Blacklist's narrative is the strongest out of the series.  The overall premise is not as bizarre as previous games, it's actually quite realistic.  An extremist group manages to successfully pull off multiple terrorist attacks across the U.S., and Sam and his team must try and stop whoever's behind it.  It's a pretty textbook action premise, but it works, and that's all you can really ask for.  The narrative is bolstered my a strong cast of secondary characters outside of Sam Fisher.  The voice cast features a much younger sounding Fisher than the last, and I actually would prefer him over the franchise veteran, Michael Ironside.  Complimenting the solid voice cast is the great soundtrack.  The sound design fits the game well, it manages to add tension during those challenging stealthy moments, and it quickly ramps up when the action climbs.  This is easily the best the game has ever looked, and it's up there with some of the best looking games I've seen this year.  Since you visit a wide array of different areas, you're going to be experience a ton of diverse environments that are all highly detailed.  There isn't much to complain about when talking about the visuals, other than a few odd looking character models.    Other than that, the presentation is pretty much flawless in my eyes.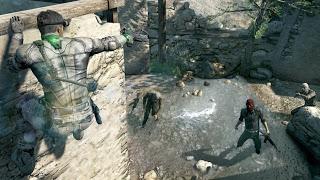 Core Gameplay and Multiplayer:
The core gameplay hasn't changed all that much from Conviction, but it has been greatly refined.  I felt that towards the latter  half of Conviction, it was no longer a stealth game, but rather an action heavy shooter.  Blacklist always feels like a stealth game, but you still have the option to go in guns blazing if you wish, even though you probably won't be successful.  The aiming and shooting mechanics are spot on, with the Mark and Execute system receiving some improvements as well.  That mechanic can no longer be used as a vice in a tight situation like in Conviction, which became all too convenient.  After every mission, you're scored on what specific play style you used.  It encourages you to play and repeat levels, in order to master your specific play style.  You also earn money after each mission, which you can use to customize Sam.  You can buy new weapons, upgrades, suit upgrades, and gadgets.  You can even change the color on his iconic goggles.  The campaign will last you around 10 hours, but there's so much content you can partake in.  You can tackle cooperative missions with a friend, or you can jump into the classic Spies vs Mercs mode.  The popular mode is still just as fun as before, especially if you got a good group of people playing.  I would have liked to have the coop missions have a bit more depth to them, outside of the Briggs mission.  I just think we've seen enough horde style cooperative modes for one console generation.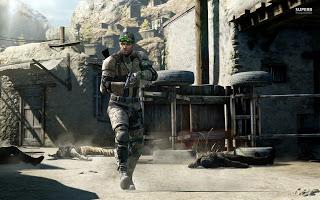 Final Thoughts:
This is easily the best Splinter Cell game to date.  The game is packed to the brim with content to play through.  With the strongest narrative by far, and even tighter controls, this is another must buy for the year.
S&S Rating: 9/10 @whatsPlay