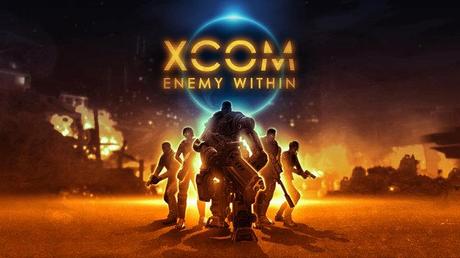 The first full details on XCOM: Enemy Within, the expansion to 2012′s Enemy Within, have finally emerged. Firaxis Games will be bringing the new content to PlayStation 3, Xbox 360, and Windows PC. It will provide new maps, multiplayer content, and an interesting new gameplay mechanic.
In an interview with Polygon, lead designer Ananda Gupta talks about the expansion is a logical progression from the original game. In Enemy Unknown you progressed by gradually incorporating alien tech into your own set-up.
"How could we take that even further?" says Gupta? And the answer was [that] we want to let players incorporate the alien technology into the very bodies of their soldiers. You know: enemy within."
Enemy Within introduces the MEC suit, the Mechanized Exoskeletal Cybersuit. The new Mech Trooper class wears the suit and can be equipped with heavy weapons such as a grenade launcher or flamethrower.
Enemy Within also introduces a new resource known as 'meld,' which is what allows you to mix human and alien biology together. It's a resource that can only be captured in battle.
Other new features include improved inventory management, offline squad management in multiplayer, and a bevy of new maps.  The trailer is below.