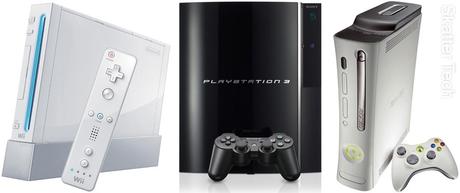 The NPD Group has released their analytics for the month of September, and it appears the PS3 has outsold the Xbox 360 for the first time in 32 months.
Total industry spend climbed 27% year-on-year to $1.079 billion, the first time retail has seen an uptick in sales since January this year.
Sector by sector, software sales increased by 40% year-on-year if you include PC, and looking at console and portable software only, jumped a whopping 52% year-on-year to over $754 million.
Accessories also hiked slightly by 2%; given the launch of Disney Infinity, we expected something a little more dramatic, but perhaps we'll see more of an upswing in next month's report when the new Skylanders game comes into play.
The PlayStation 3 outsold the Xbox 360 and Wii U to become the best-selling home console of September, ending the Xbox 360′s 32 month winning streak. Sony is yet to issue press releases on the matter, the the GTA 5 PS3 bundle is likely to have been a contributing factor.
Microsoft confirmed the Xbox 360 reached 80 million console sold worldwide, and said it maintains its lead as the best-selling console in the US in 2013 with 1.6 million units sold. September saw total Xbox 360 software sales reach a record-breaking high of $401.2 million – outselling rival platforms with five of the top ten software chart positions.
Here's the full software chart:
Grand Theft Auto 5 (PS3, Xbox 360)
Madden 25 (PS3, Xbox 360)
NBA 2K14 (PC, PS3, Xbox 360)
Diablo 3 (PC, PS3, Xbox 360)
FIFA 14 (PS3, Vita Xbox 360)
Kingdom Hearts HD 1.5 ReMIX (PS3)
Disney Infinity (3DS, PS3, Wii, Wii U, Xbox 360)
NHL 14 (PS3, Xbox 360)
Minecraft (Xbox 360)
Saints Row 4 (PC, PS3, Xbox 360)