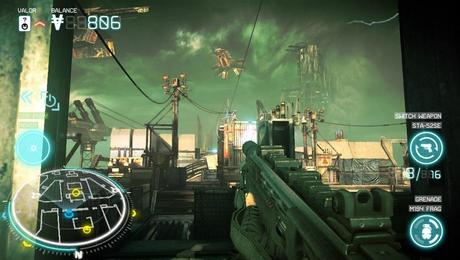 Killzone: Mercenary's second patch is available now, weighing in at a hefty 1.1 GB, according to a post on the PlayStation Blog.
Guerrilla Cambridge technical director Matt Porter explained that the patch is designed to fix "connectivity issues" players have run into.
"We're hoping that many of you who were previously unable to connect into the community will now be able to enjoy Killzone: Mercenary to its fullest," Porter wrote.
Porter acknowledged that the handheld first-person shooter's patches are large and said that the developer hopes to address that in future updates.
"We're currently investigating solutions to reduce the overall size of the title and free up more of your valuable memory card space," he wrote. "We hope to be able to share more news on that work very soon. However, it seems unlikely to us that the overall size of the downloaded game, plus the patch, will ever be under 4 GB."