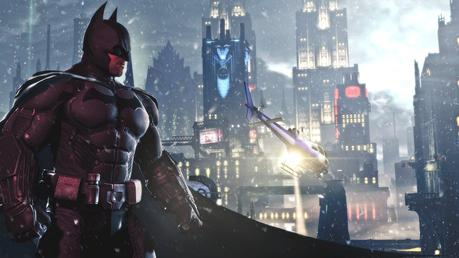 Warner Bros has officially revealed the multiplayer component for Batman: Arkham Origins.  It's being developed by Splash Damage, and it looks pretty interesting.


Splash Damage was the studio behind multiplayer shooters Brink, Wolfenstein: Enemy Territory and others.
The Batman: Arkham Origins Online mode offers players the chance to play as either Batman or Robin against friends and other gamers online.
Players can also take on the role of a "Super-Villain Elite" to see what it's like to side with Bane or The Joker and even "call in the ultimate reinforcement to help turn the tide in any match," by playing as The Joker or Bane themselves.
The online mode will be available for PC, PS3 and Xbox 360 when the game launches worldwide on October 25. Wii U multiplayer was not mentioned in the press release, and it's assumed that the Wii U won't contain the online component.