Spring is a refreshing time during which folks often choose to spruce up their home. While taking the time to give the house a through "spring cleaning" keep safety in mind and use the opportunity to create the cleanest and safest environment possible. It is a great idea to get kids involved in helping out in the kitchen but there are necessary precautions that every parent should consider. Most accidents that involve children in the kitchen are easily avoidable. It is recommended that you never leave children alone in the kitchen. If unattended, children could begin paying around electrical appliances and opening cabinets and drawers that could present potential dangers.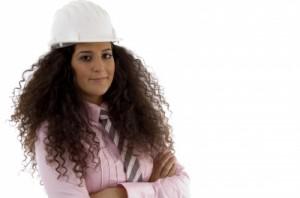 Credit
Latches and Lids
There are many safety products available on the market to keep your child safe around appliances. Cabinet latches are some of the most inexpensive, pain-free, solutions for a safety sprucing. The latches prevent small hands from randomly open cabinets within reach. These cabinets often include cleaning agents, chemicals, and other materials which could prove harmful if touched or swallowed. Additionally, purchasing and installing cabinet latches on your kitchen cabinets can help secure storage of smaller kitchen appliances which use sharp or hazardous parts. Appliances such as a mixer, electric meat slicer, coffee grinder, and egg beaters all contain sharp attachments and long chords. Chords of any length should be wrapped and tied to prevent opportunities for strangulation.
Brackets and Guards
When appliances are not in use, unplug them and use outlet covers so children will not be tempted to plug them in the outlets. Place knob guards on your stove or oven to prevent your child from turning them on. Little hands can be burned from hot stove tops. Electrocution can occur if a child touches an appliance with wet hands. Full-size freezers can also be a safety hazard. Use the locking feature to keep your child from playing hide-and-seek in the them. Standing on an open door of an oven can cause it to tip over if not properly secured causing crush injuries. Install stove brackets to prevent it from tipping over.
Injuries caused by appliances can include electrocution, cuts, burns, strangulation and crush injuries. According to statistics, more than 2,000 children younger than 14 die from an injury caused at home every year. Most deaths are caused from fires, suffocation, choking and drowning. Improper maintenance of gas and electrical appliances can cause fires. There are sites which provide tips, tricks, and parts for keeping appliances in good condition. The first rule of appliance-safety involves making sure that appliances are in proper working order and always ensure repairs are up to date.
Renee Pendergrass is a freelance writer and proud mother who enjoying sharing ways to keep her kids safe.