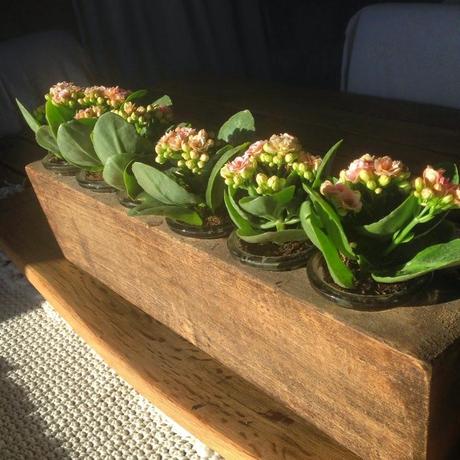 I have been sprinkling in some Valentine Decorhere in my home the last couple of weeks.
I was in the mood this year for some  really easy light nodstowards the holidayand using fresh flowers is always my first choice.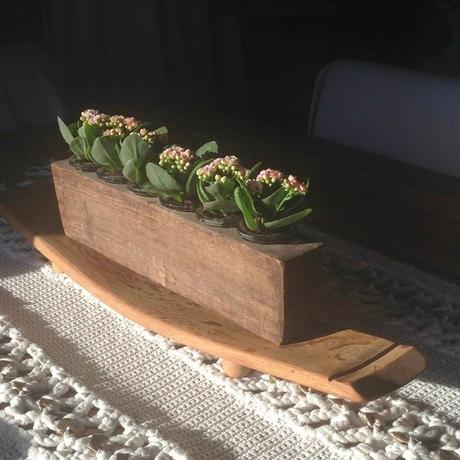 For my dining tableI used my block candle holderreplacing the candles with mini Kalanchoe plantsin the palest of pinks.
Because I used tiny plants instead of cut flowersthis arrangement will last least a monthwith the most minimal of care.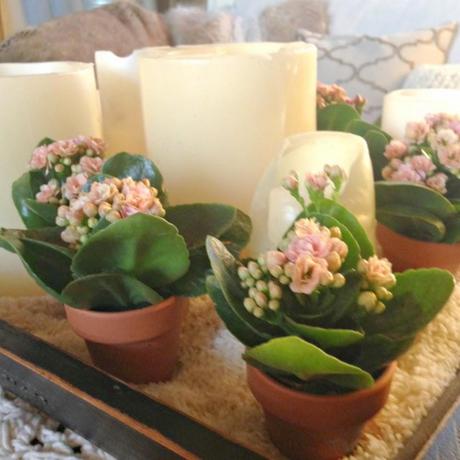 I used the same mini Kalanchoesfor my centerpiece in my living roomwhere I place the plants in the tiniest of terra-cotta pots.
To make the centerpieceI simply used a large wooden box traywith my collection of well used candles.To finish off the arrangementI simply added in dry white rice.
This makes for a perfect centerpiecefor  a winter to spring transition.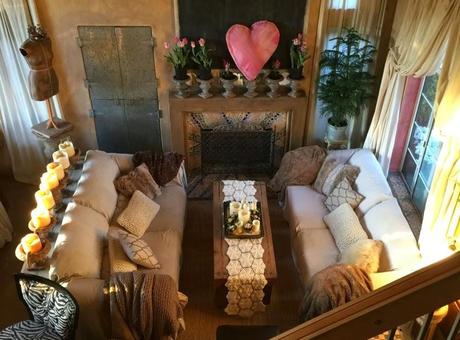 My favorite Valentine decor piecethat I use in different places each year is my

 soft sculpture heart 

that I made out of aluminum tubing and yards and yards of tullefinished with embroidery floss.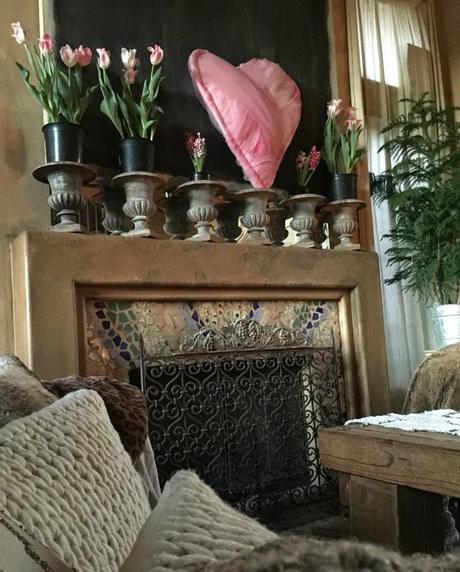 For me I love the aesthetic of one bold Valentine piecebacked up with an array of pink flowers and plants.
Not only do I love how it looksbut in makes for the simplest of in and out holiday decor.I simply replace the heart with more pink flowersand this decor takes me right into springwhen I just add in other  varieties and colors of spring flowers.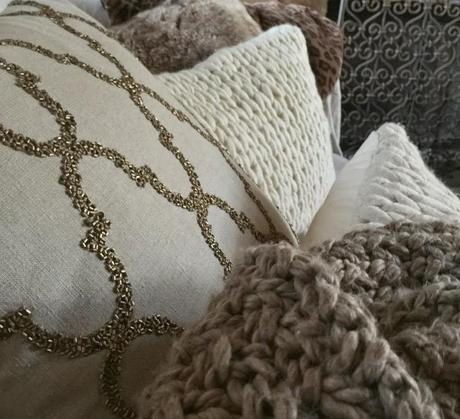 I am so enjoying keeping everything else in my decorneutral this year.I am loving the mixture of textures in monotones.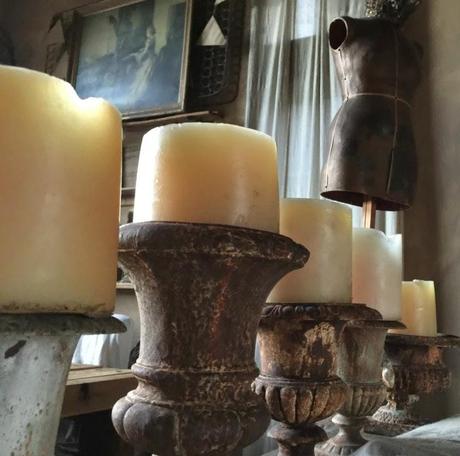 The monotone textures play out throughout my decoron both soft and hard surfacesletting the introductions of live colorhave center stage.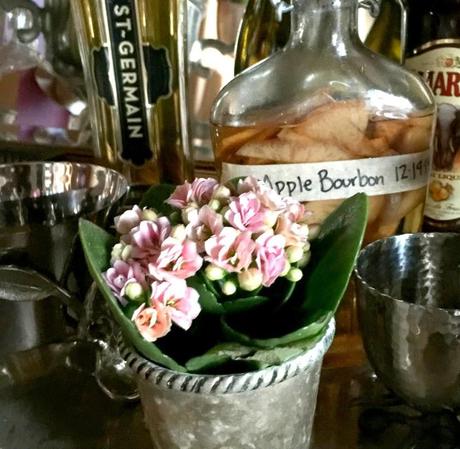 Dropping in flowers in functional spacesraises functionto artful vignettes.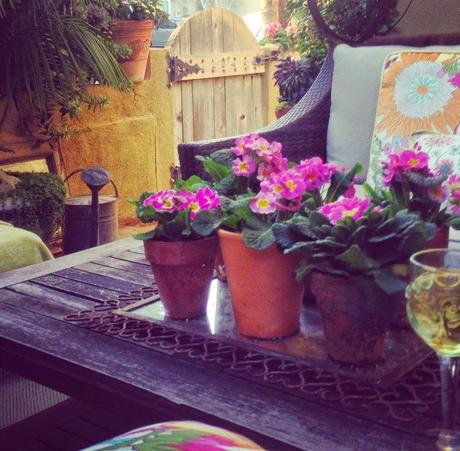 For my exterior roomsI use the same principals.
But in the courtyardall the 'walls'are made of the live green varietyso dropping a little live colorcan make a large statementbacked by the inclusion of just a couple spring pillows!
I am ever so happy this seasonwith my quick and simpleValentine decorthat will take me right into spring.
Fluffing my spaceis just another way I choose to crown myselfandit makes my heart ever so happy to see!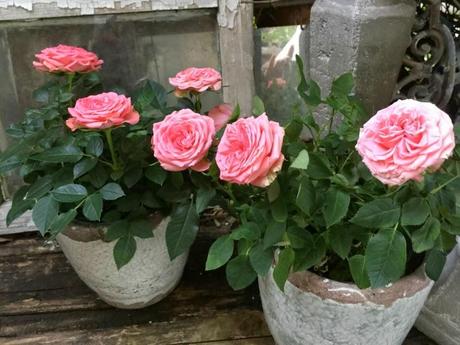 As always my friends


I wish you love and joy

as you style your life