Hellooo shimmers,
I love putting outfits together and so I am going to put together a few outfits that I really like for different occasions for the spring/summer season.
First up is a casual summer outfit, perfect for those lazy shopping days with your friends. This is a more pricey outfit coming in at £131. However if you already had sunglasses, a bag and a little white cardigan it wouldn't break the bank.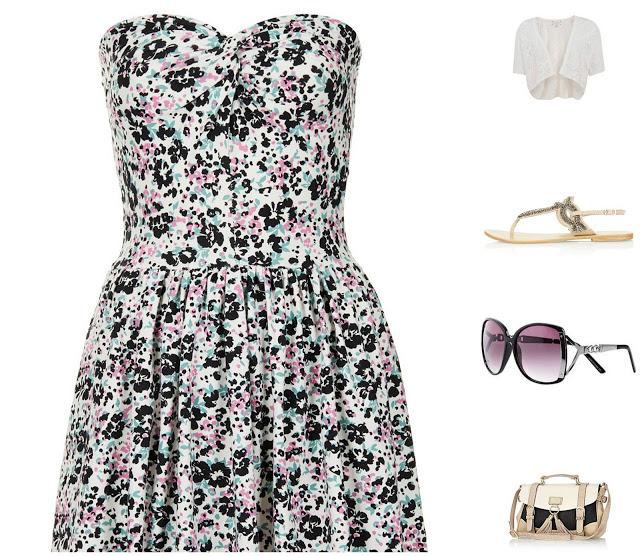 Dress- Topshop // Shrug- New look // Shoes-Topshop // Sunglasses- River Island // Bag- River Island
If you are on more of a budget then this outfit might be more for you, it came to £64.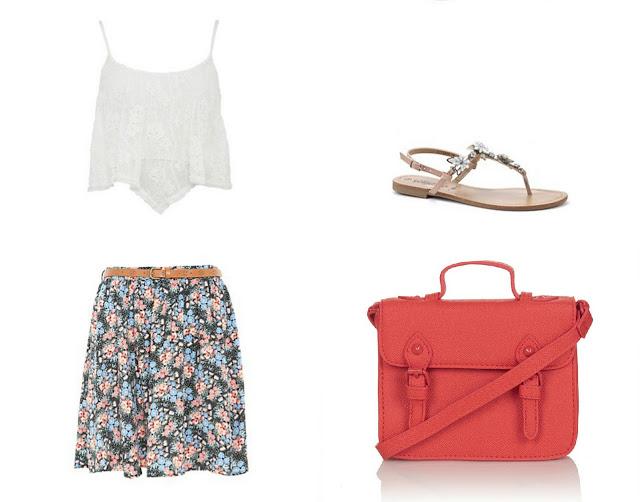 Skirt- New Look // Top- New Look // Shoes- New Look // Bag- Topshop
I hope you like the outfits. Still to come in the series; A day at the beach, Aday at the beach in the UK, A girls night out and a few more.Laura x