Hey everyone!
As we all know, Spring is officially on it's way! YES! no more rainy days, no more humidity making my hair go frizzy and no more chapped lips.

Ahhh i can't wait!

The best thing about Spring is the fact that all the beauty brands have new products out, so i thought i would do a spring series which will take each type of product and show you the 'best of'.
Today, we're onto lips! i have 8 products to show you all so here you go!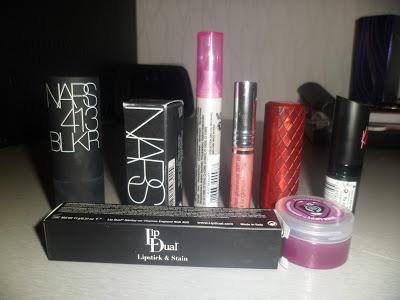 So from left to right we have the Nars 413 BLKR which is an all in one product. The product is limited and was released as an anniversary product. Next is the Nars 'Dressed to Kill' Lipstick, then Collection 'colour pout' lip stain in 'heartbreaker', next is a clinique lip gloss, then its the revlon lip butter in a new spring color called 'Red Violet', then its the Rimmel Kate Moss lipstick in color 22, and up front is one of the Leighton Denny Lip Duals in 'Impeccable Pink' and finally the lip balm is by the body shop and is called born lippy 'passionfruits'.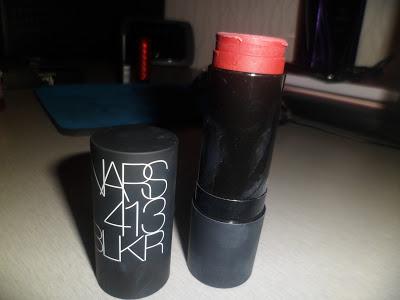 This is the

Nars 413 BLKR

all in one. The color is really a burgundy colour, this picture doesn't do it justice. Although this is being featured as a lip product, it can also be used as a cheek colour, which looks fantastic. The color is really buildable and lasts all day long.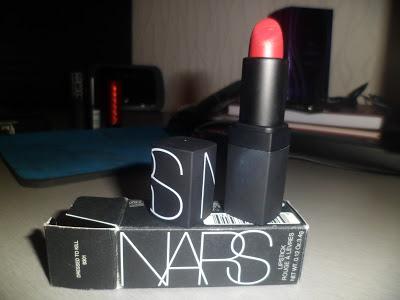 This is

Nars 'Dressed To Kill'

and it is in their new spring time collection. The color is similar to the 413 BLKR but has a gold shimmer to it, giving you a sunkissed springtime look.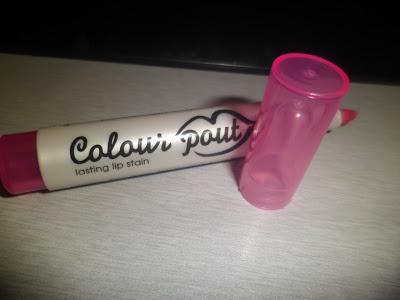 This has been featured before on the blog, and it is the

Collection 2000 Colour Pout Lasting Lip Stain

in color 'Heartbreaker'. It smells like spring for starters, it smells fruity and sweety like. The product itself is almost a candy pink and is very buildable.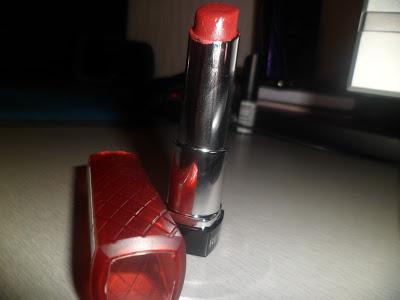 This is one of the new for

spring 2013 Revlon Lip Butters and is called 'red velvet'

. The color is literally like red velvet and is perfect for those of you who prefer a balm consistency.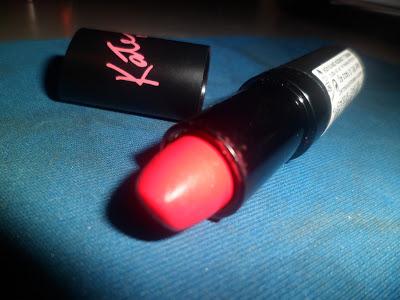 I love the

Kate Moss collection with Rimmel

, because although the color is super pigmented, it is also really moisturising too. My lips have never felt dry wearing this beaut.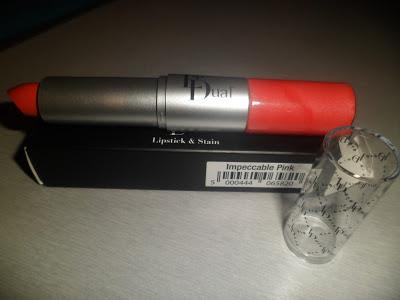 As you all know, i am slightly obsessed with Leighton Denny. I love the

Lip Duals

and this one in particular - called impeccable pink - is just amazing for Spring. The color is a pinky corally color and will last on your lips for ages. I love how moisturising the

leighton denny lip duals

are and i love the fact that they're a 2 in 1. The color is very pigmented and will leave you feeling as though you literally just stepped into spring.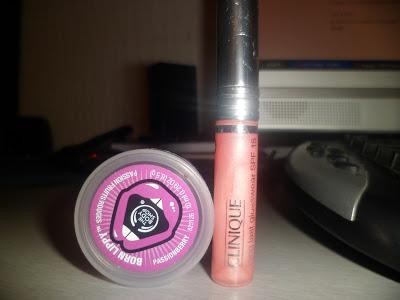 Ive grouped these two together, because for me, they both have the exact same amount of pigment. the clinique lipgloss is a heavy gloss but is very lightly pigmented. The body shop lip balm in passionfruits is the

nicest smelling lip product ever.

It smells so fruity! the color is purple and so im quite glad this is lightly pigmented, but i definitely think these two are essential for spring.
So, what are your favorite lip products for Spring?
xxxx