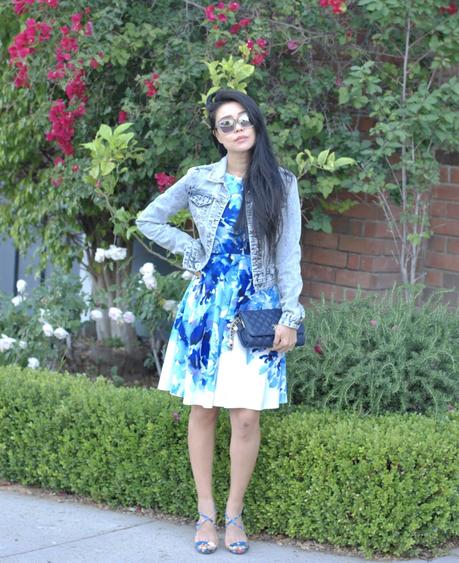 Last night I wore a new Spring dress to dinner with the family!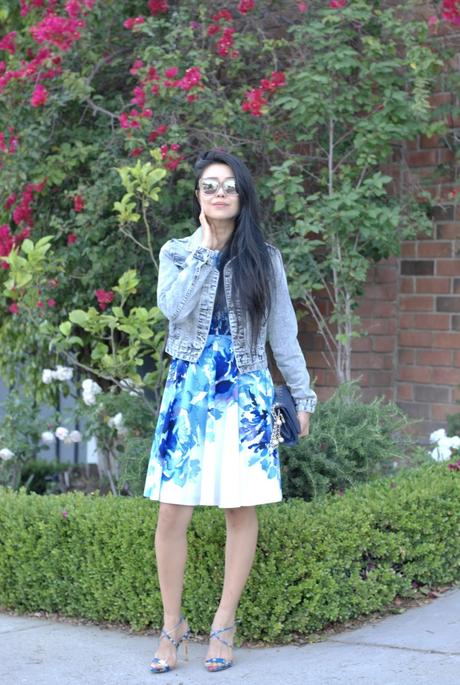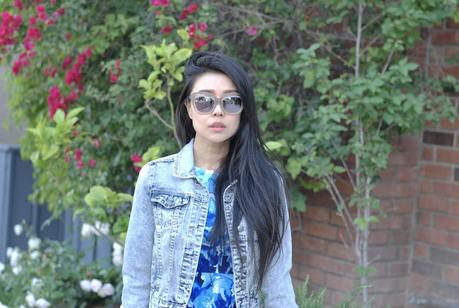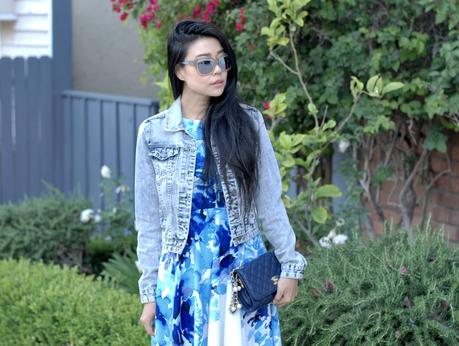 Maggy London dress | Cotton On denim jacket | L.A.M.B sunnies | Steve Madden heels | Chanel purse 
After getting back from Asia late last week, I caught some sort of airborne illness and have literally been in bed for the past week trying to fight whatever's invading my body. I used to joke/brag to M that I never ever get sick (my only "superpower") but it looks like my hubris is biting me in the butt. Last night, I finally felt a little better and was able to take a walk in the neighborhood admiring new spring blooms before grabbing a quick dinner with my Dad and brother. Since I do believe that outfits have the power to alter moods and perhaps even cure all sorts of stuff,, I put on a new dress and sought to be inspired by its fit and flare rosy prettiness to feel a semblance of health and normalcy. Although I'm still not 100% at least I was able to keep down half of the papaya salad which is more than I've been able to do for the past five days. Progress comes with patience.