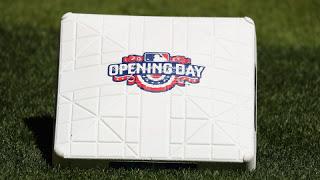 Trivia will be happening this Tuesday night, March 27th at Professor Thom's at 8:30 PM, with "Major League Baseball Trivia" as the Special Category. It will be seven multiple choice questions about America's Pastime, in honor of the opening of the MLB season this Thursday. The Q Train lightning round will be "Current TV Characters Trivia." I will give you the names of ten characters on TV shows that are currently on (or still in production), and you will tell me what show tha

t character is on. (And no, there will be no reality shows in this quiz.)


The Sneak Peek question for this week is:
"What US state is known as the Volunteer State?"
I look forward to seeing many of you on Tuesday night for another great night of Trivia Q&A!