Spring is coming closer, and with it, a lot of activities and shows that you cannot miss!!
Events for everybody! For those who would like to know more about Argentinean or Chilean traditions, those who enjoy adrenaline and extreme sports, or those who like Classic or Pop music…
Here is a list of some of them:
September 22
The Pianist Muza Rubackyte and the Filarmónica de Buenos Aires
Place: Teatro Colón, Tucumán 1171
Time: 20:30 Hrs
The Pianist Muza Rubackyte is presented by the Filarmónica de Buenos Airesc, directed by Pavel Kogan.
She will perform two works by Liszt. The program also includes a work by Tchaikovsky and Pictures at an Exhibition by Mussorgsky.
Tickets: Tickets for the general public are on sale at the box office of Teatro Colón, Tucumán 1171 (4.378-7109), Monday through Saturday from 10:00 to 20:00 and Sunday from 10:00 to 17:00. Or online by going to: www.teatrocolon.org.ar Tickets from $20.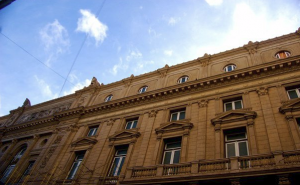 September 24
Buenos Aires Celebrates Chile
Place: Avenida de Mayo and Bolivar
Time: 12:00 Hrs
The traditional Avenida de Mayo is filled with music and color with the Chilean community. Cultural and gastronomic stands, dances and music from the country of honor will be the main ingredients of this Buenos Aires celebrates.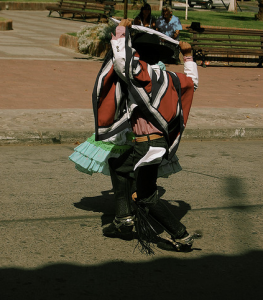 September 24
Red Bull X-Fighters Jams
Place: 9 de Julio and Viamonte
Time: 15:00 Hrs
For the first time in Argentina, we will experience the highest level of freestyle motocross: Red Bull X-Fighters Jams. Come and enjoy incredible somersaults and feel the adrenaline and energy of freestyle motocross.
Price: Free
September 27

Katy Perry in Buenos Aires
Place: GEBA, Marcelino Freire 3381
Time: 18:00 Hs
The City welcomes Katy Perry, who will performe her show in GEBA under the Pepsi Music Festival 2011. You can't miss it!
Also on the same date there will be performances by: Natalia Kills / Sr. Flavio / Deborah de Corral / Leo García / Fidel / No lo soporto / El Chavez / Infierno 18 / Custodios / Rosal / Virgin Pancakes / Anel Paz y la Triple Frontera / Mercedes Audras / Izabella / Polaris / Pat Coria / Diego Jinkus
Tickets: http://eventos.ticketportal.com.ar/eventperformances.asp?evt=43
This is just a sample of the many wonderful things that are happening in the city. For more information about other cool activities and cultural events, make sure to check out the Buenos Aires government's Cultura page.