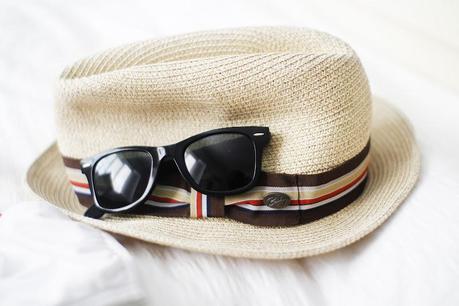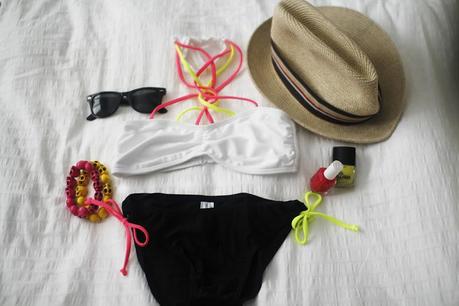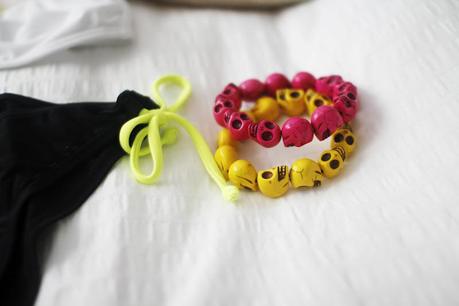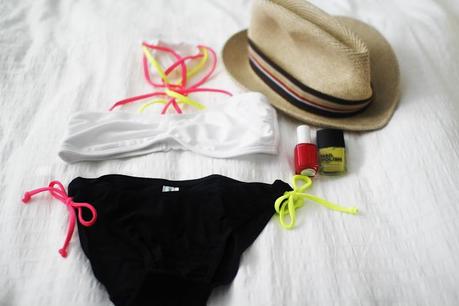 I'm so excited… Spring Break isfinally here!  I can't wait to hitthe beach wearing this HOT outfit!
I'll be rocking a black and white ASOS bathing suit (withCOOL neon green and pink straps), my FAVORITE hat that I bought in Miami 2summers ago, skull bracelets, matching neon nail polish, and, of course, myblack
Ray-Bans
.  The beachis never complete without the sunnies!  
Are you all ready to chill outunder the sun?
Just remember to DRIVE SAFELY andenjoy the week!!
Photography: Yazmin Yeara
Author: Yazmin Yeara
Editor: Jenny Perusek
Love: THN*