New bedding and throw pillows have the power to update your space for spring without breaking the bank. Swap out heavy comforters for lighter and brighter options to fit the season. Here are some ideas for revamping your bedroom: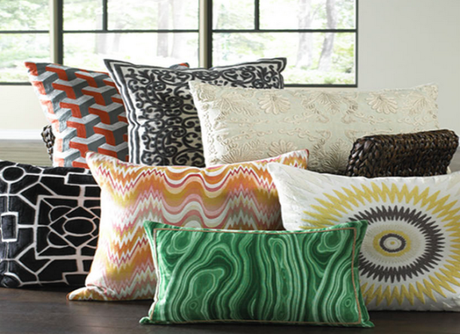 Photo via Callisto Home.
Mixing patterns and using bold colors through throw pillows can completely change the look of a bed.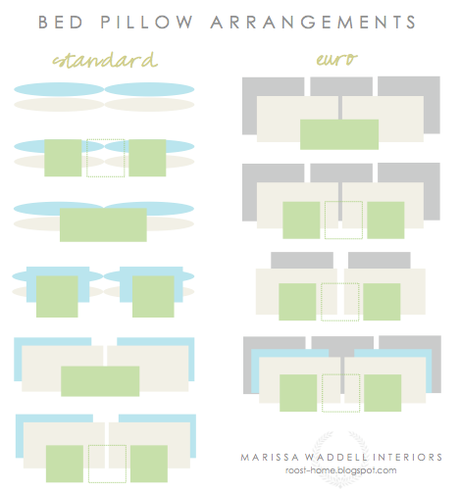 Photo via Marissa Waddell Interiors.
This infographic is an excellent starting point for deciding how to arrange bed pillows.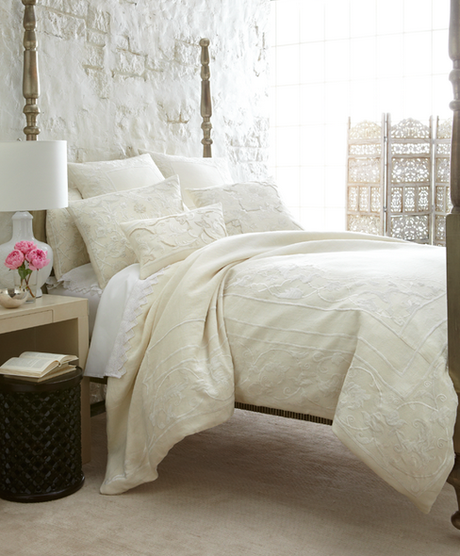 Photo via Callisto Home.
White and cream always work, particularly for spring and summer. Add color through accents.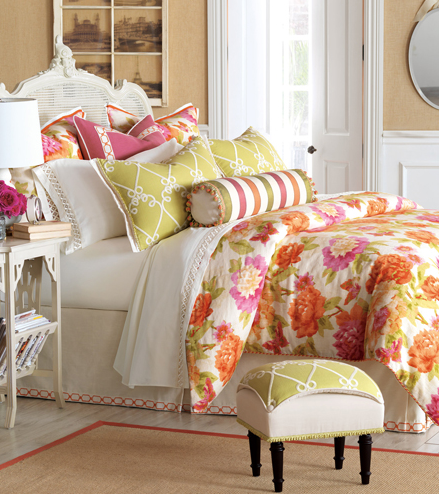 Photo via Eastern Accents.
A whimsical floral bedspread looks fresh when paired with crisp white sheets. The throw pillows pick up the various colors from the comforter for a cohesive, yet interesting style.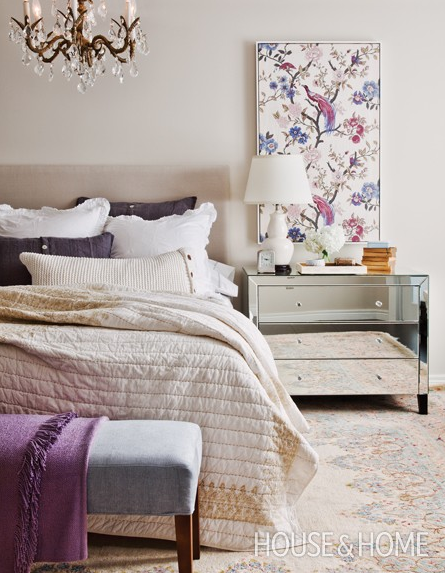 Photo via House and Home.
Neutral layered bedding creates depth and the cool lavender accents are serene, yet sophisticated.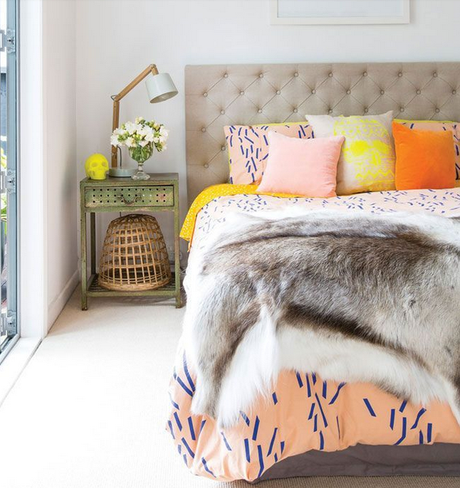 Photo via Glitter Inc.
An eclectic mix of textures and patterns in a bohemian bedroom. The fur throw is an unexpected element and practical for when the temperature dips at night.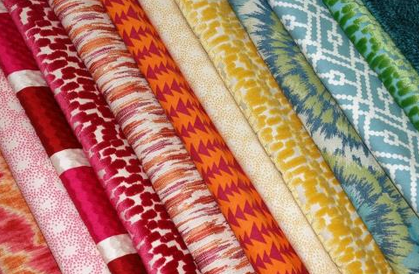 Photo via Duralee.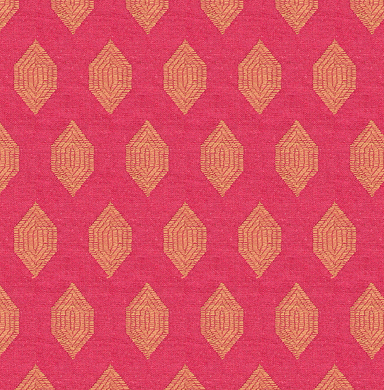 Photo via Kravet.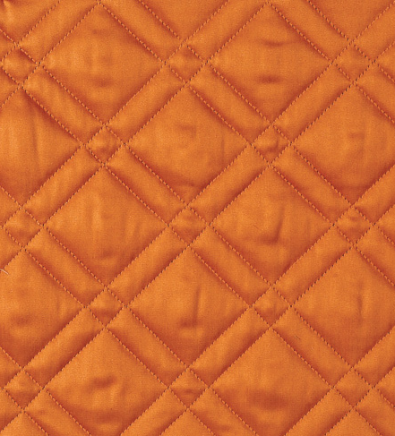 Photo via Eastern Accents.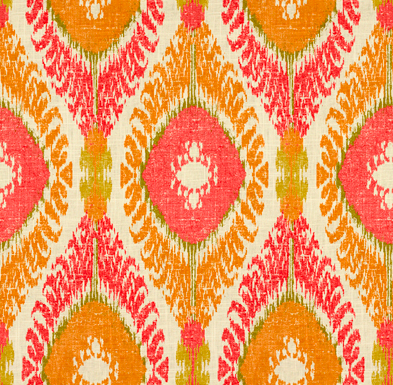 Photo via Kravet.
Choose custom bedding for a one-of-a-kind look and true luxury!
If you are in need of an NJ interior designer or interested in custom pillows or bedding to refresh your space, feel free to contact me.